Europe
Regional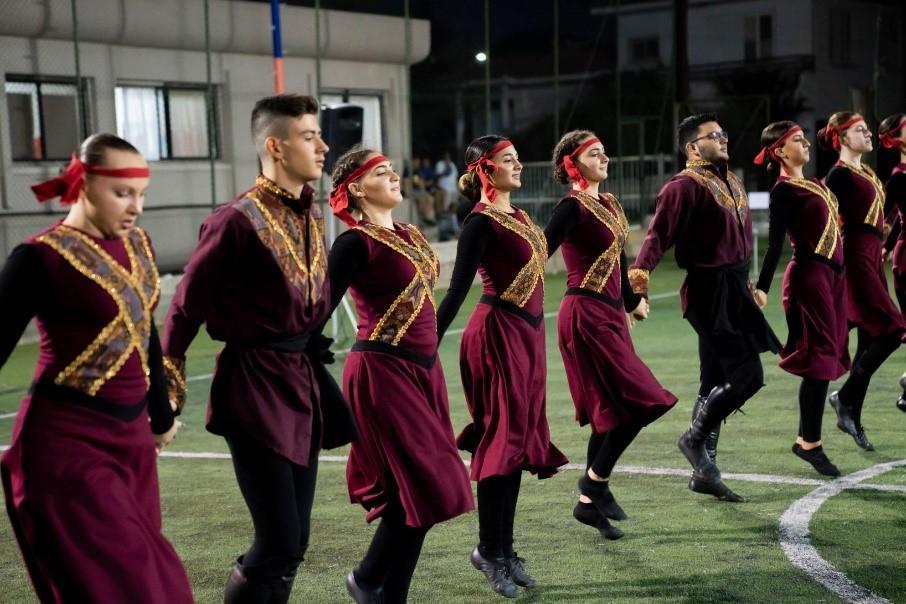 The Hamazkayin Nicosia "Oshagan" Chapter relaunched its activities with a summer cultural event.
After an involuntary hiatus of a year and half as a result of the coronavirus pandemic, the newly elected chapter executive decided to bring everyone together for a lively reunion as we hope for the human contact of the past to be restored.
On July 30, 2021, at the Homenetmen-AYMA field in Nicosia, the open-air event announced the revival of community life. Among those present were Archbishop Khoren Doghramajian, pontifical vicar; Vartkes Mahdessian, who represents Armenians in the Cyprus House of Representatives, and his wife; priests; and representatives of the ARF and sister organizations.
Arto Tavitian, chairperson of the chapter executive board, briefly opened the program, which featured the Hamazkayin Nicosia "Sipan" dance ensemble and the "Nanor" dance ensemble initiated by Mr. Mahdessian. The guests greatly appreciated the work of the dance instructor Krikor Keleshian, who had been able to revive the two groups in short order and present beautiful dances to the public.
The program was gloriously enriched too by beloved singer Zara Barkhourdarian, who sang "Mardigi yerke" (Song of the fighter) and "Im Araks" (My Arax); and by Lilia Danielyan, who accompanied on the piano her son Alex Khachatourian's sax performance of the original compositions "Hoghi bashtbanner" (Defenders of the land) and "Bid bashdbanem" (I shall defend).
At the conclusion of the program, after a joint finale, the vicar was invited to say a few words and offer a closing prayer.