Middle East
Regional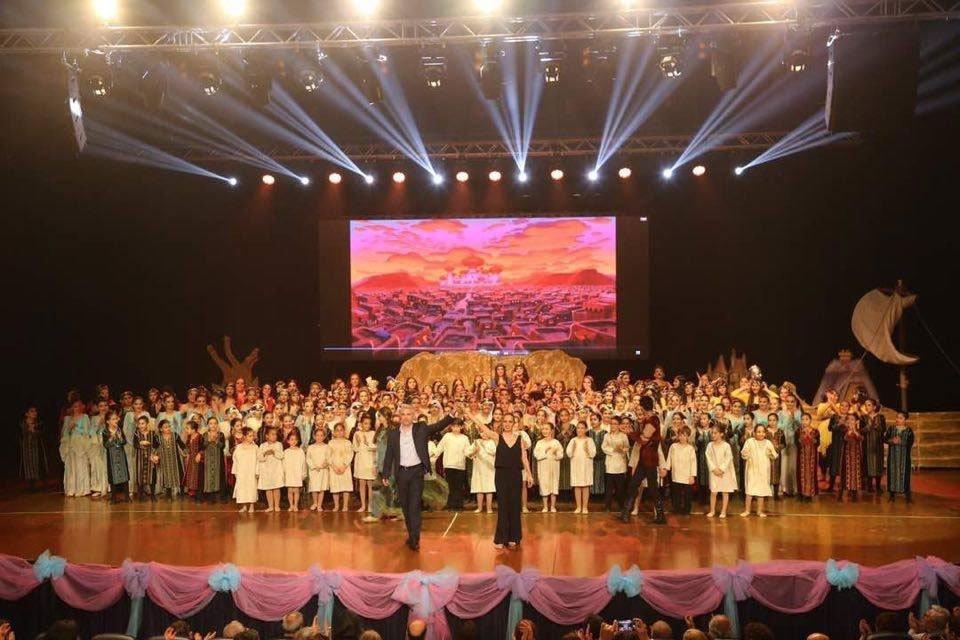 After long lasting preparation work, the Hamazkayin Kayane Dance School gave two concerts on Friday, 23June, and Saturday, 24 June, 2017, at 8.00pm. The concerts entitled Voyage of Sinbad took place at the Emil Lahut Hall. Minister of Tourism Avedis Kitanyan presided at the event, and the Caretakers' Board of Hamazkayin Art Schools organized it. Dance instructors Karen and Jacqueline Makinians staged the performance.
The mission of Hamazkayin art schools is a necessity in today's Diaspora. The art plays an important role in the formation of each student. Therefore, the Hamazkayin Kayane Dance School makes all efforts to encourage the children to dance simultaneously promoting the Armenian culture among the new generation.
The first part of the program included Armenian folk dances such as Festive Dance, Shalakho, Sirus Gsbasem, Vagharshapat , and foreign ethnic dances, such as Greek, Indian, Georgian, French, European and others. About 300 children of all ages presenting the school's all dance groups took part in the beautiful scenic performances. Their harmonious movements and dancing was very impressive.
The second part of the program included the performance Voyage of Sinbad consisting of three stories: Voyage of Sinbad, the Alibaba and 40 Thieves, and Aladdin's Fairy Tales. The performance by talented students of Kayane took the audience to Baghdad to see the adventures of Sinbad and his voyage to various countries.
After the break, the Hamazkayin band of Dhol players presented a musical performance.