Regional
USA & Canada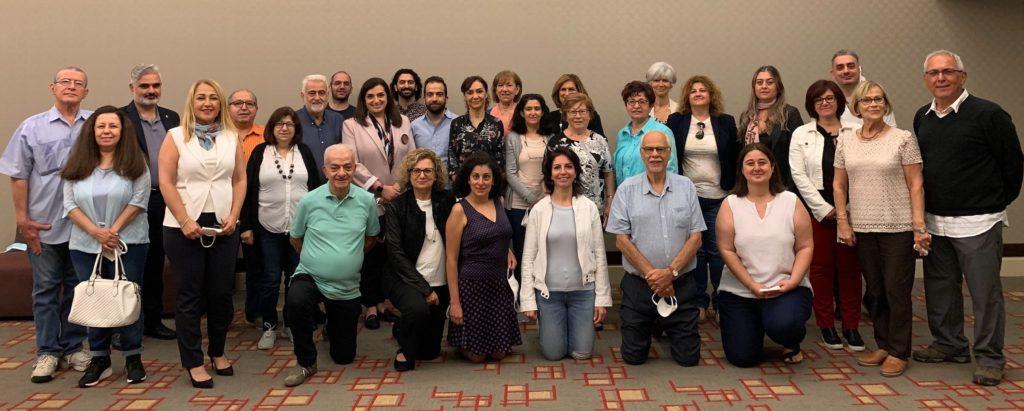 The Hamazkayin Canada Region held its 42d Regional Convention on August 28, 2021 at the Four Points by Sheraton in Kingston, Ontario.
The meeting was attended by 6 delegates from the Toronto Gladzor chapter, 13 from the Montreal Sanahin chapter, 2 from the Cambridge Datev chapter, and one from the Vancouver Varak chapter. Also in attendance were guests from Montreal and Cambridge. The delegate from Vancouver joined remotely.
Present from the Central Executive Board were its representative Viken Tufenkjian and fellow member Lorig Sabounjian; also present was the representative of the ARF Central Committee of Canada, Vahe Hagopian, and Arbi Ghazarian from the Homenetmen Regional Executive Board.
The convention assessed the activities of the Regional Executive Board as "Highly Commendable," considering especially the major roadblock of the pandemic.
For the upcoming year, the convention adopted resolutions in the following areas: Artlinks, Student Writing Contest, spoken Western Armenian lessons, the "Levon Shant" Armenian Studies Program, publishing, and the Pagin literary magazine. Additionally, considering the economic crisis in Lebanon, the meeting decided to provide support to the Jemaran through the "adopt a teacher" program.
At the end of the meeting, a supplementary election for the 2021-2022 term was held. Talin Artinian (Toronto) was elected to serve alongside Tamar Shahinian, Rosemary Sahakian, Anita Toby (Montreal), and Eugenie Parseghian (Toronto).
The convention concluded that afternoon.