Middle East
Regional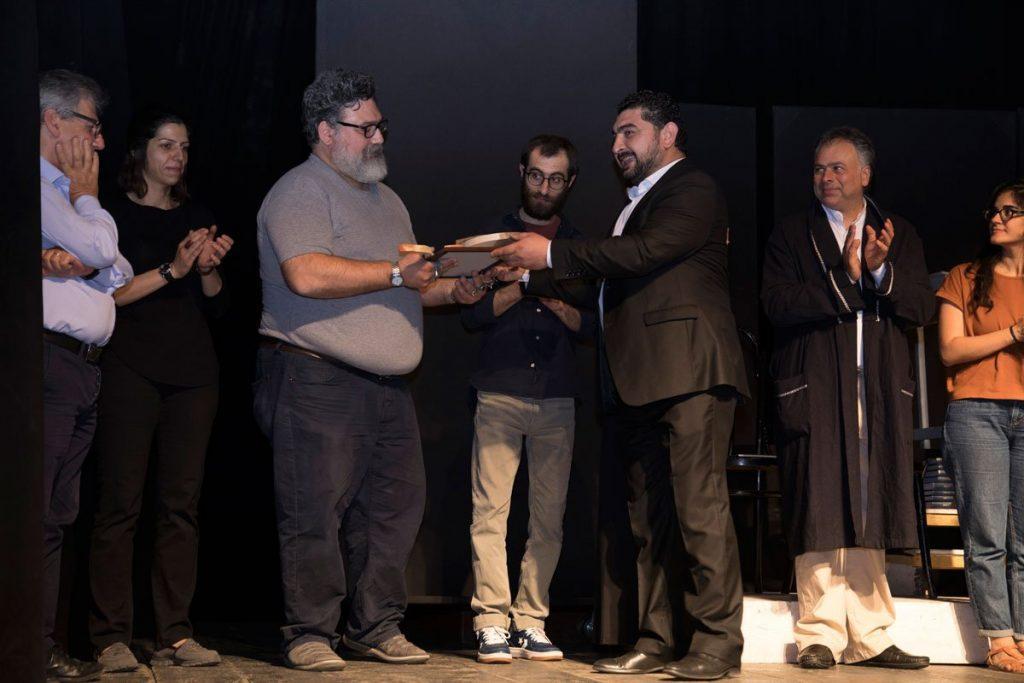 On June 10–13, 2019, the Hamazkayin "Kasbar Ipegian" Theater Group performed Neil Simon's comedy The Good Doctor in Armenia under the direction of Hagop Der-Ghoukassian
The play was presented in Gyumri at the V. Achemyan State Drama Theater, in Vanadzor at the Hovhannes Abelyan State Drama Theater, and in Yerevan at the Hamazkayin Sos Sargsyan State Theater.
Members of the Ipegian Theater consider cooperation with counterparts in Armenia to be important and are confident that the ties will lend greater vitality to theater in Armenia and Lebanon alike.
Cooperation allows players from Armenia to show their talents in other countries. The burden is on diaspora communities to create a market for theatrical groups from Armenia to make possible the financial and cultural results sought.
Cooperation naturally also helps Lebanese-Armenian theater and viewers to be enriched with high-quality theater with different taste and sensibilities. This may help raise the level of Armenian theater in Lebanon. It can also lead to friendships in the two theatrical worlds.