Middle East
Regional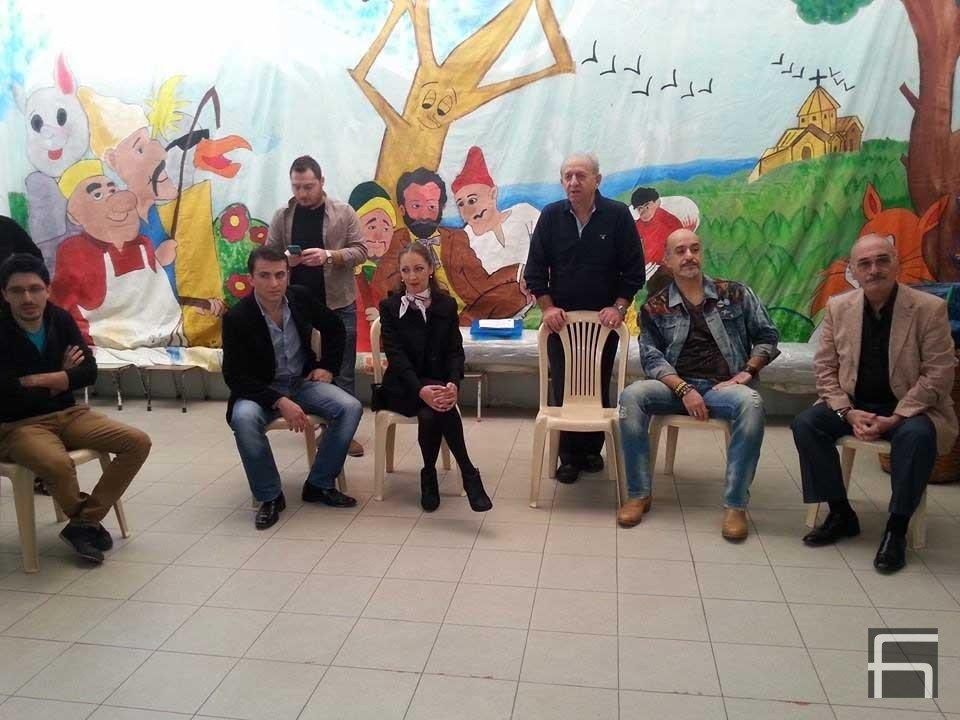 On Thursday, November 6, 2014, the heads of the Arts Schools of Hamazkayin Razmig Bertizlian, Robert Arakelian, Karen and Jacqueline Makinians and Armen Jenterejian visited the ''Aksor Kasarjian'' National, ''Forty Martyrs'' Armenian National, and the ''Apkarian'' Armenian National Schools.
The Hamazkayin Lebanon Regional Executive Board's Office Secretary Jacob Mgrdichian and the representative of School Caretakers Vartan Hovsepian accompanied the Artists.
The famous artists told there about the significance of "T.Roslin" Academy, "B. Ganachian'' Music, ''Gayane" Choreographic and "Areg" Drama Schools, their educational programs, records and the schooling terms.
The students with great enthusiasm and willingness asked to include their names in the Registration Lists of the above-mentioned Schools, which have become the students' dearest cultural communities. The Artists will continue visiting the Armenian Schools in the nearest future.
The Arts Schools of Hamazkayin are gladly waiting for all Armenian art lover students.