Regional
USA & Canada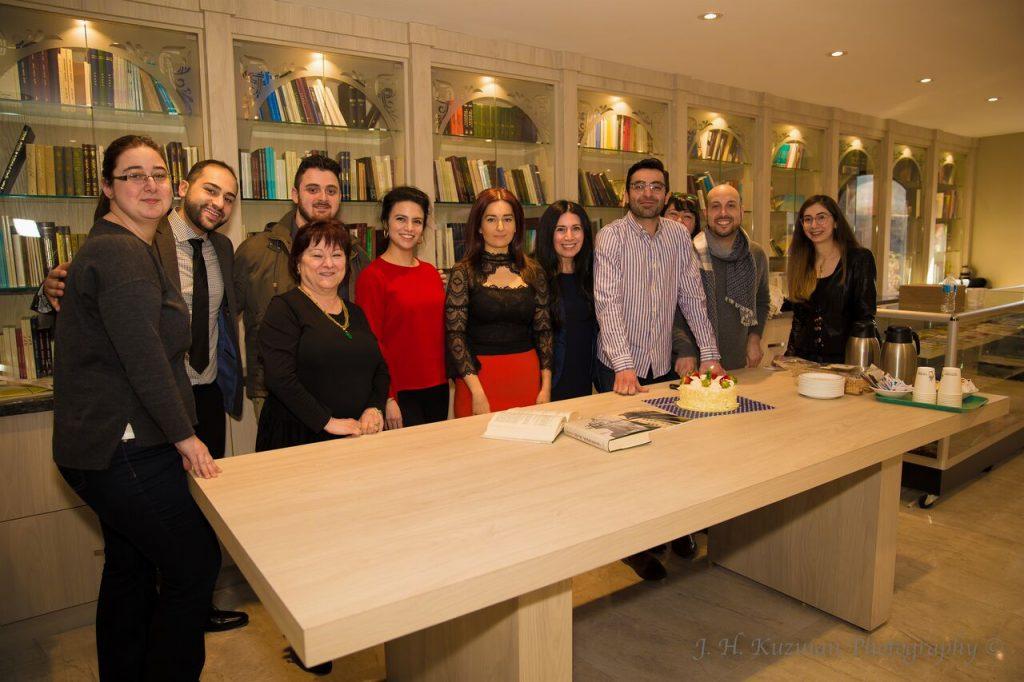 February in Toronto is usually a month when people sit in front of their fireplaces and stay away from outdoor cold and blizzards. For more adventurous people or sport-lovers it's a time to go to the mountains to ski or sled.
However, it was quite different this year. The month was full of cultural events, in spite of the heavy cold, nonstop snow, and freezing rain that, especially in the first half of the month, turned the city into a white, glassy plain.
In such situation what can make a person happy? Of course, it is laughter. So, let's briefly, talk about Vahe Berberian's monodrama.
The performance of monodrama Uremn was organized by the Hamazkayin Dem Dimak Theater on February 10 and 11, 2018, three weeks after the popular musical performance Song of Armenia. Let's mention here that on January 26, the monodrama Song of Armenia (staged by Arshaluys Haroutiunian) was performed by the RA People's Artist Ashot Ghazarian, a very charming actress-singer Arpi Gabrielian and the popular talented actor Rafayel Yeranosian, and greatly inspired the Armenian community of Toronto.
At the beginning of February, the tickets for both performances of monodrama were sold out. The organizers had to organize the third performance at the people's request. It took place on February 13th. Those who know Vahe Berberian's performances clearly know what to expect. Berberian takes the subjects of his performances from our life, from people and our everyday life. He does not palliate or filter anything but just freely and sincerely presents the situation.
As Varag Papian said in his opening speech, "For most of us in this hall, Vahe Berberian is not an unknown name. For many decades, he could put aside the shield guarding our nation, and with his virtuous and witty humor and in a very simple way he makes us stretch our legs and freely laugh."
So did the audience in the packed hall of Hamazkayin Armenian theater. The elderly and young Armenians from Syria, Persia, Lebannon, Canada, and Iraq laughed for two hours listening to the humorous stories taken from their lives, about their relationships, everyday life and their convictions. At the end, Vahe Berberian's books and DVDs were sold, organized by the Book Delivery Library.
Story Hour for Children
Sunday, February 11, 2018, was one of the most overloaded days in the history of the Gladzor Chapter. There were three different events organized in one day; the second performance of Uremn Monodrama, Story Hour for Children and a Dance performance.