Regional
USA & Canada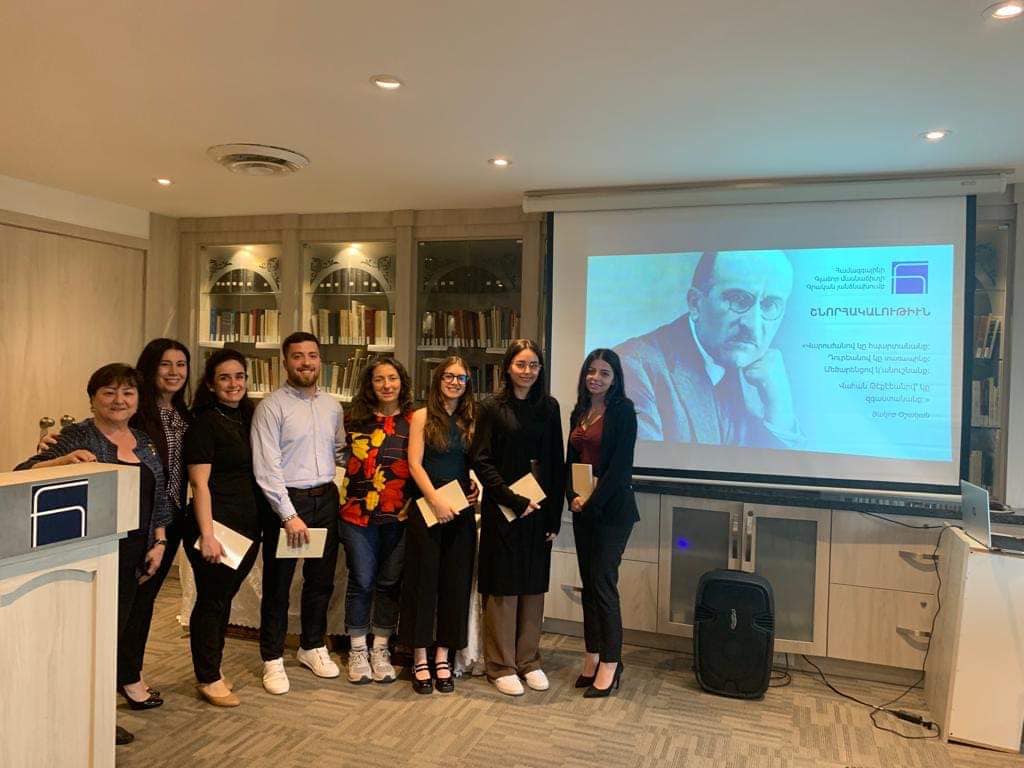 The Hamazkayin Toronto Chapter Literary Committee's Booklovers' Group on September 18, 2022, had an event focused on poet, teacher, editor, and activist Vahan Tekeyan (1878–1945).
The event started with a video clip of the song "Yegeghetsin haygagan" (The Armenian church). Five young Hamazkayin members spoke about Tekeyan's life and creative work, with excerpts from his poetry.
The emcee was Anna Maria Moubayed. Speaking about the situation in Armenia, they noted how fresh Tekeyan's words sound today; a century ago, he wrote, "Something terrible is happening here in the dark."
Gabriella Batigian discussed Tekeyan's writing and editorial work, offering their interpretation of the poems "Partsratsum" and "Meg hadigs."
Rita Khachoyan shared the perspectives of literary critics Hagop Oshagan, Boghos Snabian, and Moushegh Ishkhan on the author.
Shant Deukmejian, who joined the group recently, recited the poems "Yes siretsi" and "Bidi iynas."
Alik Baboghlian interpreted the poems "Ku hishadagt ays kisher" and "Hashvehartar."
The presenters had slides to enhance their presentations. During the event, a brief portion from Hayataran was shown, with interesting details from Tekeyan's life.
The event concluded with the poem "Lezun vorov kretsi," interpreted by Dr. Moubayed.
The five booklovers earned the warm applause of the participants and received books as gifts from the Literary Committee.