Middle East
Regional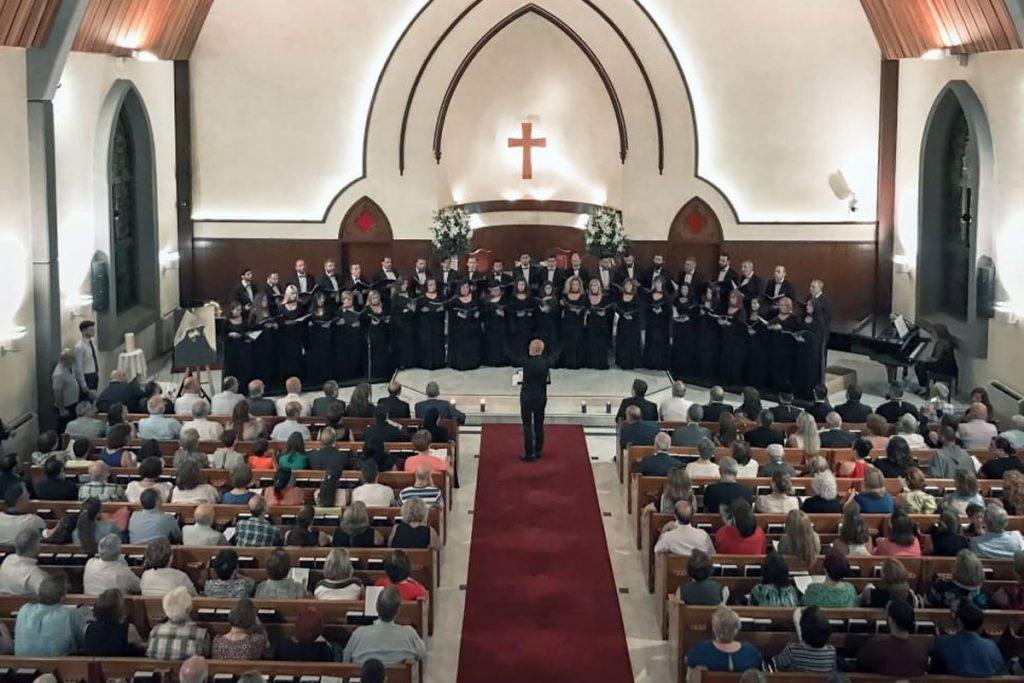 Sponsored by Hamazkayin's Beirut "Gomidas" chapter, organized by Hamazkayin Regional Executive Board for Lebanon, the Hamazkayin "Kousan" Choir held a concert to celebrate the 150th anniversary of Gomidas's birth in a fitting manner.
Conducted by Krikor Alozian, with Hasmig Kasbarian accompanying on piano, on the evening of July 30, 2019, the National Evangelical Church was full of Gomidas and Kousan fans as well as official guests.
Those present included representatives of the three Armenian church communities, other Christian communities, representatives of the Armenian Embassy and other embassies, members of Parliament, members of the Hamazkayin Central Executive Board, the Regional Executive Board for Lebanon, and the Beirut Gomidas chapter. The church was full of active Hamazkayin members, alumni of the choir, and many non-Armenian guests.
The concert began with Garen Arapgirlian's comments. After that, the choir sang "Sird im sasani," during which young people held candles in memory of Gomidas, in front of his picture. Audience members were transported to 1935 and the death of Gomidas, and the choir expressed its respect for its founder.
The men of the choir sang part of Gomidas's Divine Liturgy, with Avedis Akrabian singing the solo parts.
It was "Kousan," led by Gomidas himself, that first sang Armenian church music, the sharagan and the treasure, in Istanbul, offering the pearls of Armenian culture to the entire world.