Middle East
Regional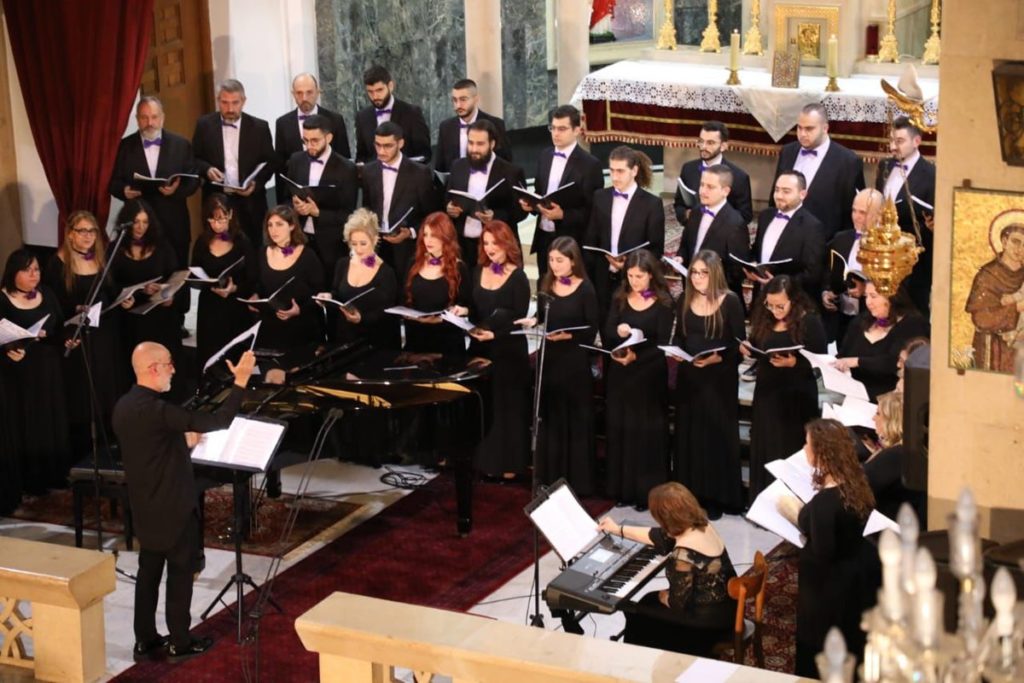 On December 6, 2021, a program titled, "Armenian Chords," took place at the Cathedral of Saint Elias and Saint Gregory the Illuminator, seat of the Armenian Catholic Patriarchate of Cilicia. It was part of the Beirut Chants 2021 Festival. The program featured the Hamazkayin Kousan Choir, led by Krikor Alozian. Hasmig Kasbarian accompanied the choir on piano.
Visitors from abroad and from Lebanon attended the concert, along with representatives of embassies and churches. The Hamazkayin family was also there.
This special concert comprised three parts.
In the first part, Kevork Keshishian, on flute, shvi, and dudug, played classical and folk melodies. Aren Donerian accompanied on piano.