Middle East
Regional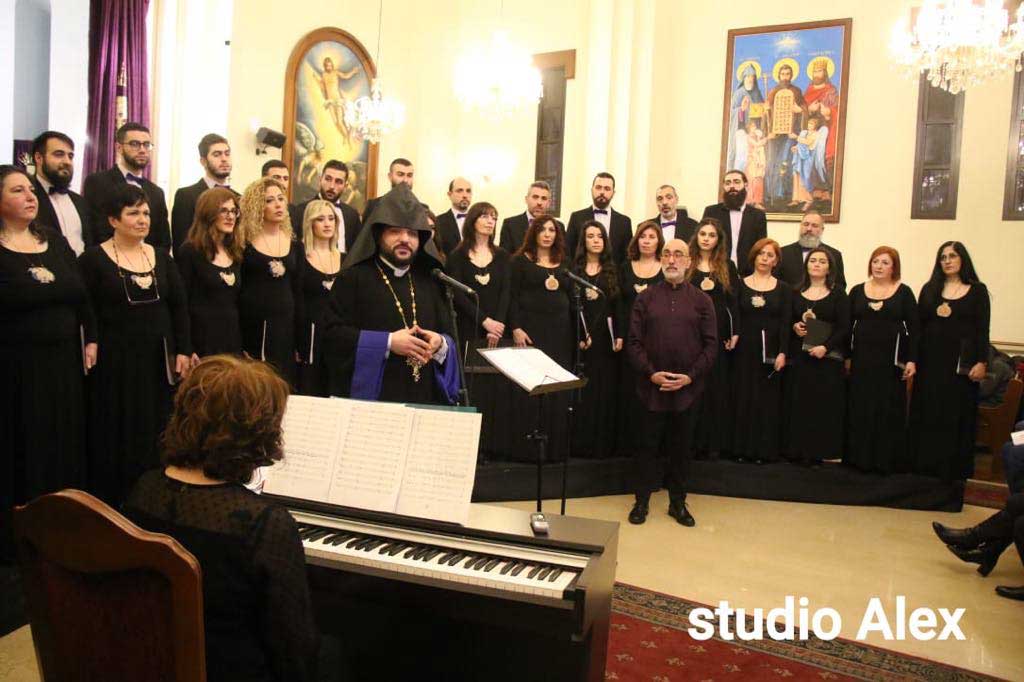 On January 7, 2020, at the Saints Vartanants Church in Norashen, Bourj Hammoud, Beirut, the Hamazkayin "Kousan" Choir performed a Christmas concert. The concert was blessed by the prelate, Archbishop Nareg Alemezian, and held under the auspices of the Hamazkayin Regional Executive Board for Lebanon. The conductor was Krikor Alozian, with Hasmig Kasbarian accompanying on piano.
Emcee Christ Isgenderian wished everyone a happy Christmas and introduced many of the songs in Armenian and English. The concert included familiar traditional Christmas songs and carols from the Gomidas collections. They sang, "Khorhurt metz yev skancheli," "Aysor don e Surp Tznntian," "Kishern ijav meghmig lur," "Lur kisher," "Tzap zarg ashkharh," among other celebratory songs. The noels were in Armenian, Arabic, English, and Assyrian. Soloists were Shoghig Torosian (soprano) and Avedis Akrabian. Natalie Apokian was on duduk and Rita Asdigian, on violin.
After the concert, the first blessing of the fields for the new year was led by Very Rev. Fr. Anania Kujanian, who also spoke.