Regional
USA & Canada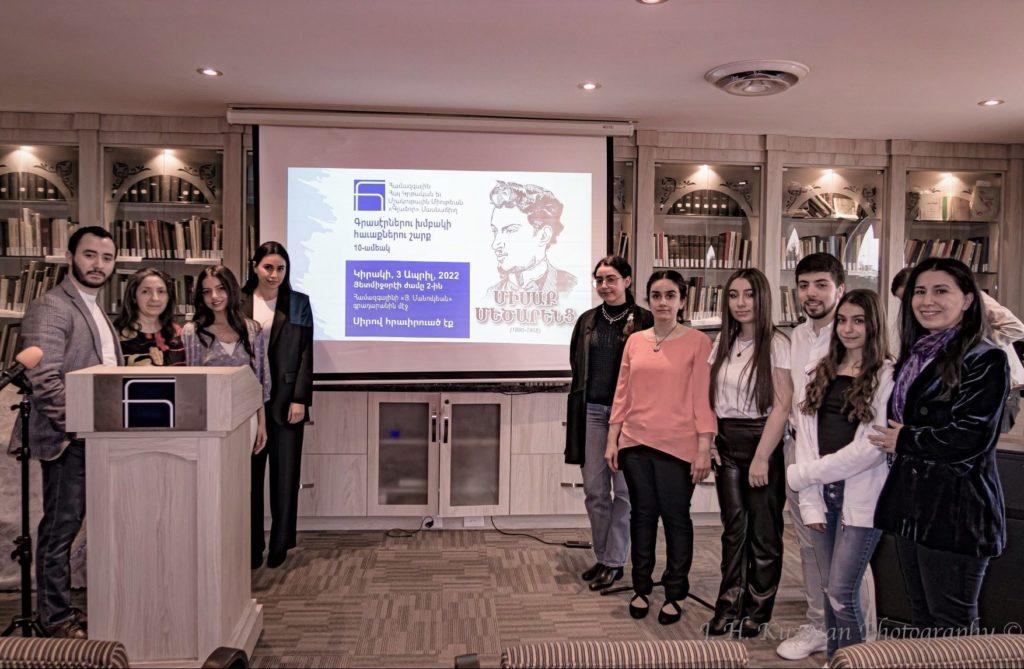 We often see announcements in Nor Hay Horizon or online about the initiatives of the Booklovers' Group in Toronto. For the last ten years, this Hamazkayin group has been presenting the jewels of our literature to the Toronto Armenian community. These events are alive in our memory; excerpts from biographies, research studies, poems, correspondence, and other writings are presented to the audience with care and attention to detail. Each time, the screen holds photographs of the authors, of their manuscripts, and the schools they attended. Sometimes we hear the voices of the authors on speakers.
The Booklovers' Group of the Hamazkayin Toronto Chapter's Literary Committee has deliberately selected young people to be part of its programs. The young people are given support and direction, including primary sources and opportunities to practice their presentations. Beyond these literary events, the group organizes gatherings to allow young people to explore literature in Armenian. In short, the group has built a bridge between Armenian youth and Armenian literature.
We are so grateful to the backbone of this group, Tamar Donabedian Kuzuian, who brought about, coordinated, and pursued this program, having with her at all times teachers Moushegh Karakashian and Hasmig Babian; Hamazkayin comrades Armineh Toriguian and Arda Der Hagopian Elejian, Aren Mnatsaganian, Varak Babian, and Rupen Janbazian.
(Rupen Janbazian writes from Yerevan: "Like many of the brilliant initiatives in our community life, our group operates thanks to a few dedicated volunteers. Seeing the results of their virtuosity, we forget that they are volunteers. Long live our comrades who spare no effort to share their love of and faith in Armenian literature with Toronto Armenians.")