Armenia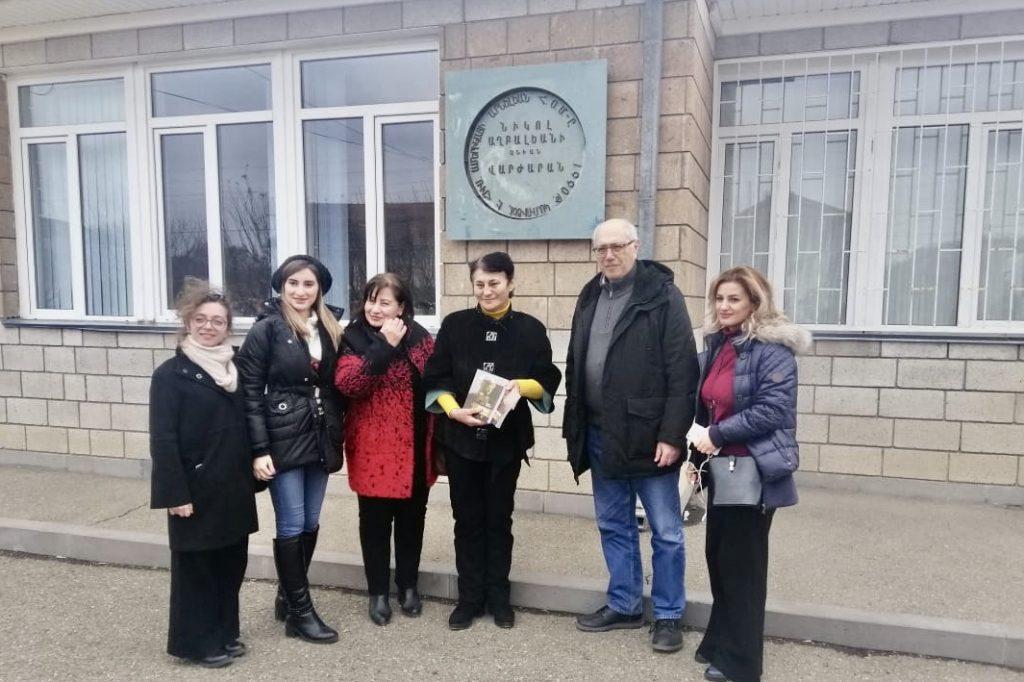 February 19, the birthday of the poet Hovhannes Tumanian, is a day to give the gift of a book. This is according to a declaration of the Armenian government. The Hamazkayin Yerevan Office celebrated this day in Gyumri.
The first visit was to Gyumri State University. Rector Yervand Serobyan said how important the day was and said history and culture are important attributes of any nation.
The next visit was to the Nikol Aghpalian School. The school library received books by various authors.
The Ghevond Alishan School was next. Its library too received books.
The final visit was to the ARF Shirvanian Youth Center, where books published in 2019 by the Hamazkayin Yerevan Office were celebrated. These were Vartkes Aharonian, Andranik: Marde yev Razmike (Andranik: The man and the warrior), his Levon Shant: Marde yev Gortze (Levon Shant: The man and his work), and his Hovhannes Tumanian: The Man and the Poet.
Members of the Gyumri Writers' Union were present for the celebration. Writers Karine Martirosyan and Ara Artyan gave books. The speakers talked about the importance of books in people's lives, quoting great writers.