Lucy Tutunjian Art Gallery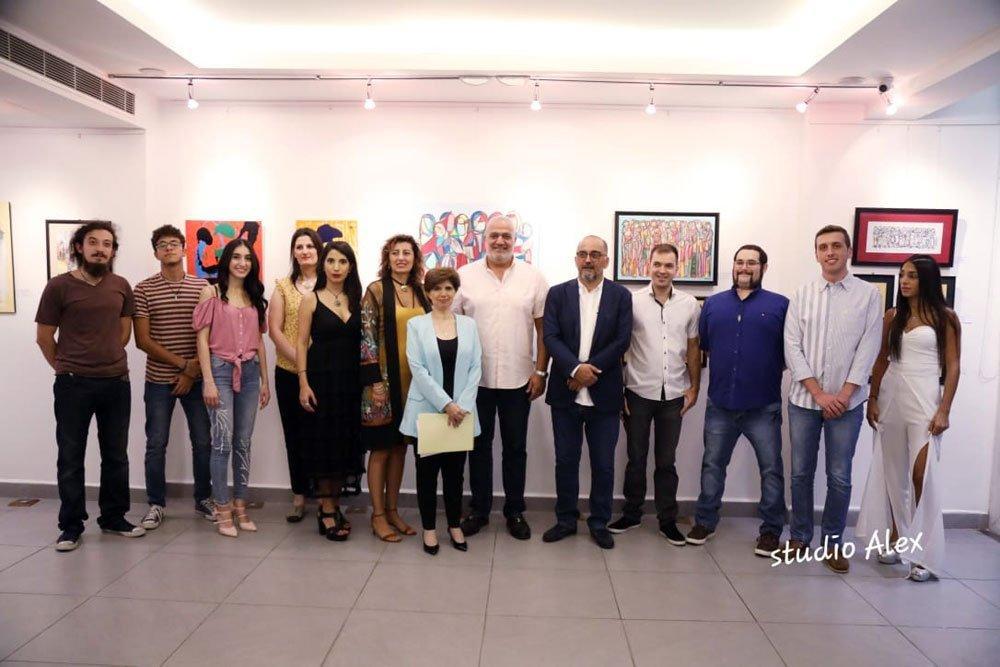 On the evening of September 5, 2019, an event sponsored by Bsalim-Majzoub-Mezher mayor George Semaan and organized by the management of the Hamazkayin Lucy Tutunjian Gallery marked the opening of a group exhibit of art created by young people.
Hala Haddad, who hosts the Arabic segment on Voice of Van radio, gave an opening speech in Arabic in which she noted that what began as a dream had become a meeting place for the elite of the art world. After a decade of energetic work—organizing 100 exhibits, hosting more than 135 artists from Lebanon, the rest of the diaspora, Armenia, and Artsakh, initiatives to encourage young artists—the management of the gallery renews its pledge to maintain the space as a cultural bridge between Lebanon and Armenia, especially in terms of human, cultural, and artistic exchanges. "This center shall remain, as it has been, a place for all those who look to the future with hope," Hadded said. She added, that the celebration was the opening of a young peoples' group exhibit, and that people should take the opportunity to behold this incredible display of talent.