Lucy Tutunjian Art Gallery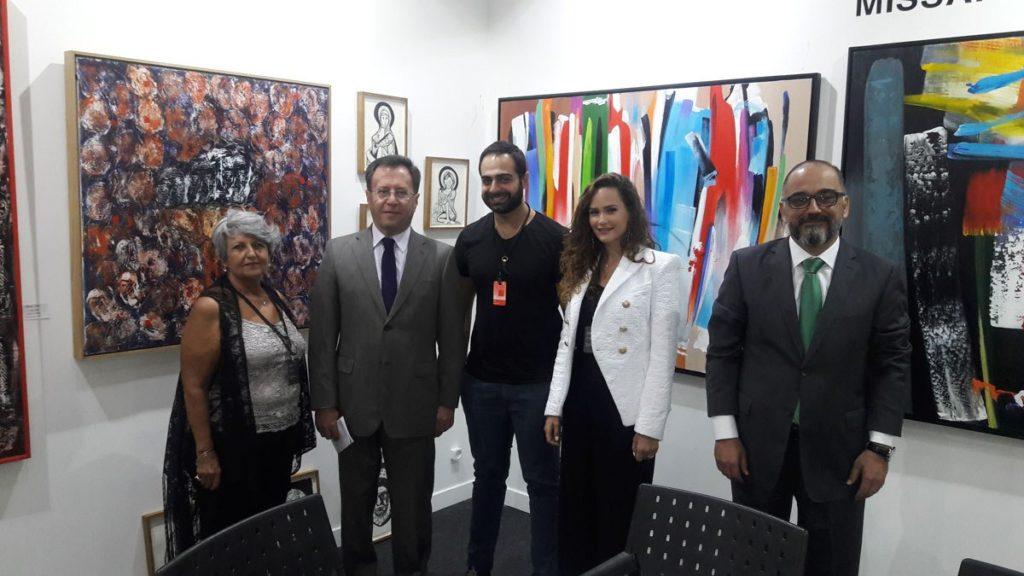 Aztag Daily: The opening of Beirut Art Fair of this year took place on September 21, 2017, at 6:00 PM, at BIEL (Beirut International Exhibition & Leisure Center). 51 exhibition halls from 23 countries and a large number of artists participated in the Beirut Art Fair of this year.
Lucy Tutunjian Art Gallery of Hamazkayin took part in the exhibition for five years in a row. The gallery presented the works of Maral Der Boghossian, Gulen Der Boghossian, Rita Hassouany, Ghassan Ouais, and Missak Terzian.
The creative styles of various schools of modern art and painting left their mark on the exhibition. It should be noted that Hamazkayin's pavilion created great interest among the visitors who expressed their appreciation.
The Beirut Art Fair exhibition lasted from 21 to 24 September 2017.