Central Committee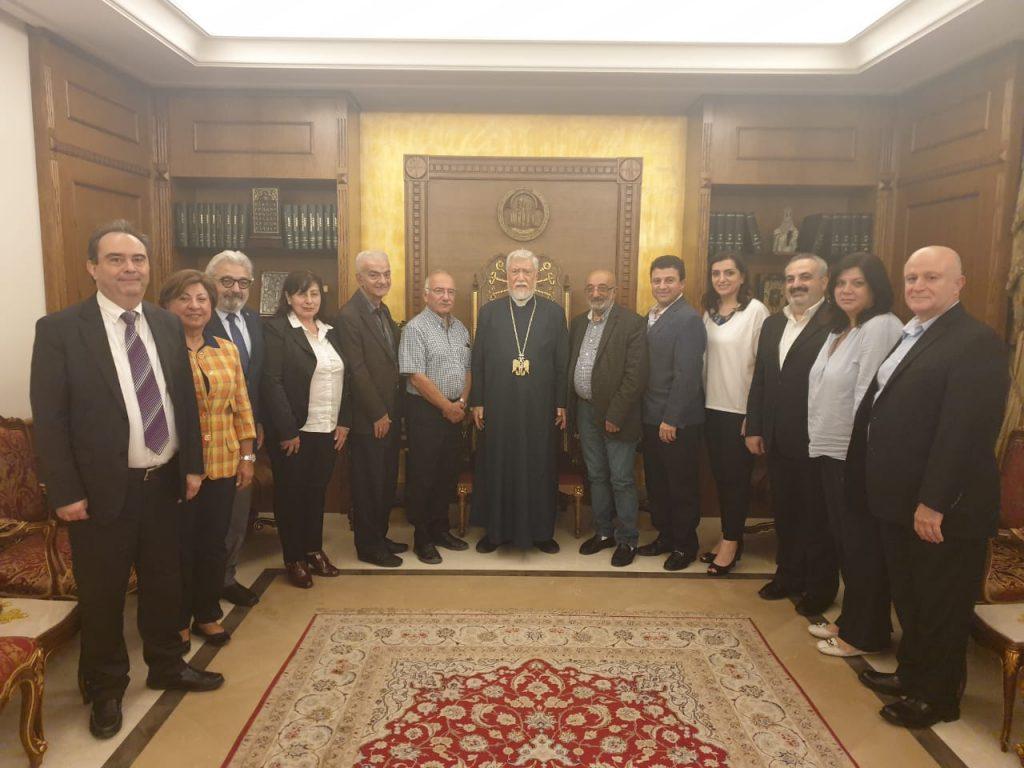 The Central Executive Board of Hamazkayin Armenian Educational and Cultural Society on October 11, 2019, began a plenary session in Beirut.
As part of its plenary gathering, the board met the same day with Aram I, Catholicos of the Great House of Cilicia. The catholicos praised the society's activities, asserting that it has played a most important role in the diaspora, in the efforts to maintain Armenian identity, specifically the preservation and dissemination of culture. Board members from various regions expressed their satisfaction that prelates associated with the Great House of Cilicia were caring and cooperative.
The catholicos asked about current and future Hamazkayin programs. The chairperson gave a concise description of the Central Executive Board's main activities. He expressed hope that the catholicos would support the work. After raising a few issues of concern to Armenians, the catholicos wished the board success in its plenary meeting and reaffirmed the unreserved support of himself and the catholicosate for Hamazkayin activities.
Members of the board also went to the Hamazkayin M. & H. Arslanian Djemaran, visiting various divisions of the school and learning of their activities.