Europe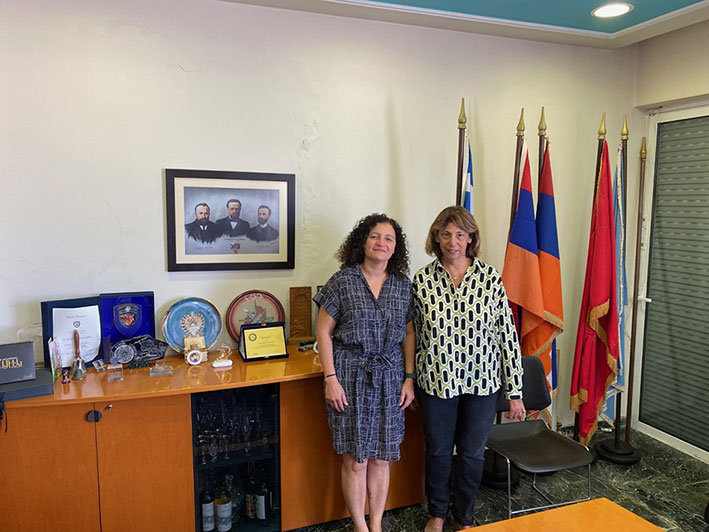 On September 23, 2022, Hamazkayin Central Executive Board member Hasmig Shahinian, who is based in Paris, visited the editorial offices of Azad Or in Athens. She was accompanied by the chairperson of the Hamazkayin Regional Executive Board for Greece, Houliana Manoukian.
The editors interviewed Comrade Shahinian, covering the educational, cultural, and youth programs of Hamazkayin.
Comrade Shahinian also visited the three schools sponsored by the Armenian Red Cross and became familiar with their educational programs and Armenian language instruction. Speaking about the atmosphere in the schools, she said she felt at home, the teachers and students were enthusiastic. She noted the quality of the Armenian language instruction and the use of up-to-date textbooks.
She said Armenian schools operating in Europe need to improve their working ties.
On the topic of the Hamazkayin Armenian schools in France, Comrade Shahinian described the Marseille Djemaran, which has 385 students in its kindergarten, primary, and secondary schools. The Paris school has 138 students and the chance to have a high school.