Central Committee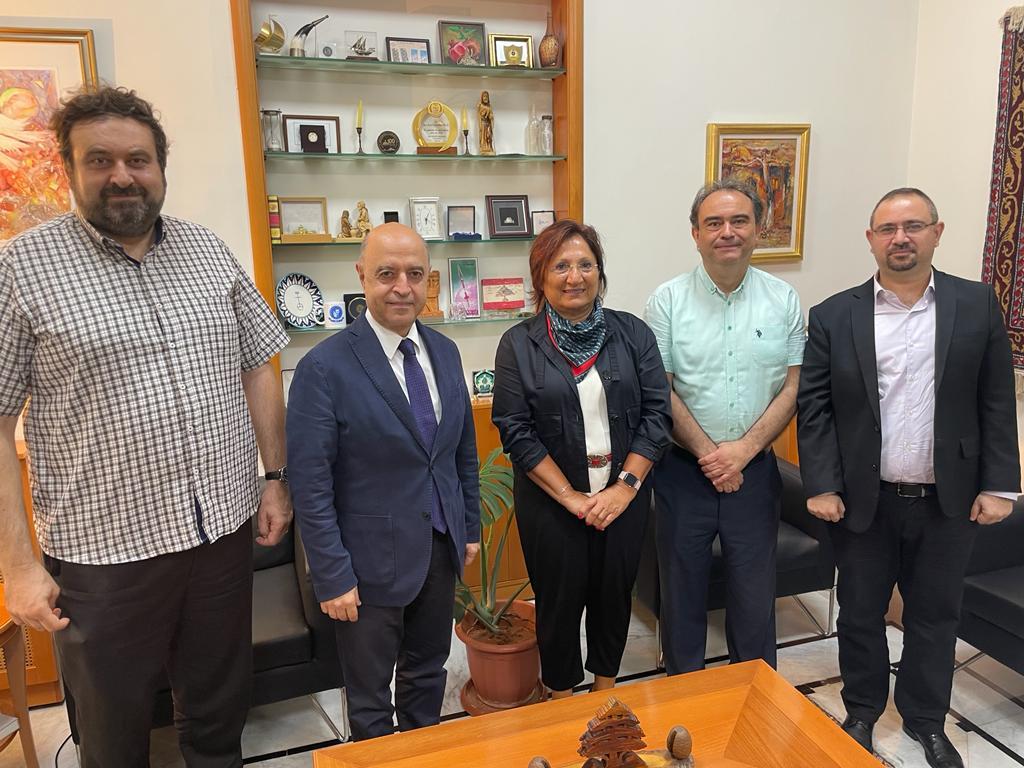 On June 24, members of the newly elected Central Executive Board of Hamazkayin Armenian Educational and Cultural Association visited Rev. Paul Haidostian, Ph.D., president of Haigazian University and chair of the Central Committee of the Union of Armenian Evangelical Churches in the Near East, at his university office.
During the meeting, Rev. Dr. Haidostian and the Hamazkayin board members discussed the present-day challenges facing Armenian educational and cultural endeavors.
One focus of the meeting was the role of Haigazian University in the Hamazkayin board's program to prepare Armenian language and history teachers and pedagogues. With the support of the board and university, graduates of the university's pedagogy department can continue their education at Yerevan State University. After completing their studies, they are employed by Armenian schools in various Armenian communities around the world.
Rev. Dr. Haidostian reaffirmed the continuing cooperation between Hamazkayin and the Armenian Evangelical community and Haigazian University and wished the newly elected board success.