Middle East
Regional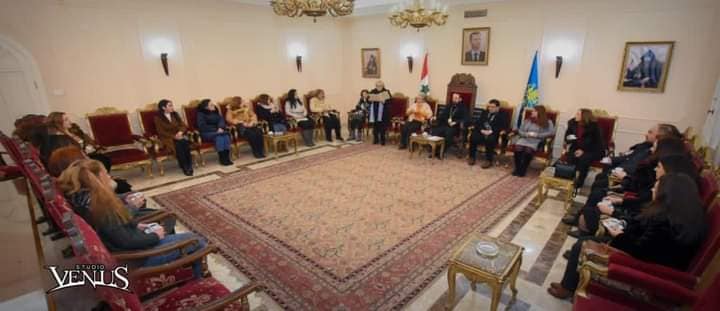 On January 22, 2022, Archbishop Masis Zobuyan, Prelate of the Armenian Diocese of Syria, met with the board, administration, faculty, and third- and fourth-year students of the Hamazkayin Armenian Studies Institute. The meeting was held at the Prelacy.
Activist and lecturer Avo Katrjian was also present, as was the chairperson of the Hamazkayin Regional Executive Board, Maral Dikbikian.
The prelate welcomed the delegation and said he was happy to be having the meeting.
 Ms. Dikbikian spoke about the mission of the institute, focusing on the supply of Armenian teachers to Armenian schools.
The director of the institute, Silva Jabaghchourian, introduced the faculty and the topics each instructor covered.
On the invitation of the archbishop, faculty member Dr Houri Azezian read aloud from the "Year of the Diaspora" bull released by the Catholicos of the Great House of Cilicia, Aram I.