Europe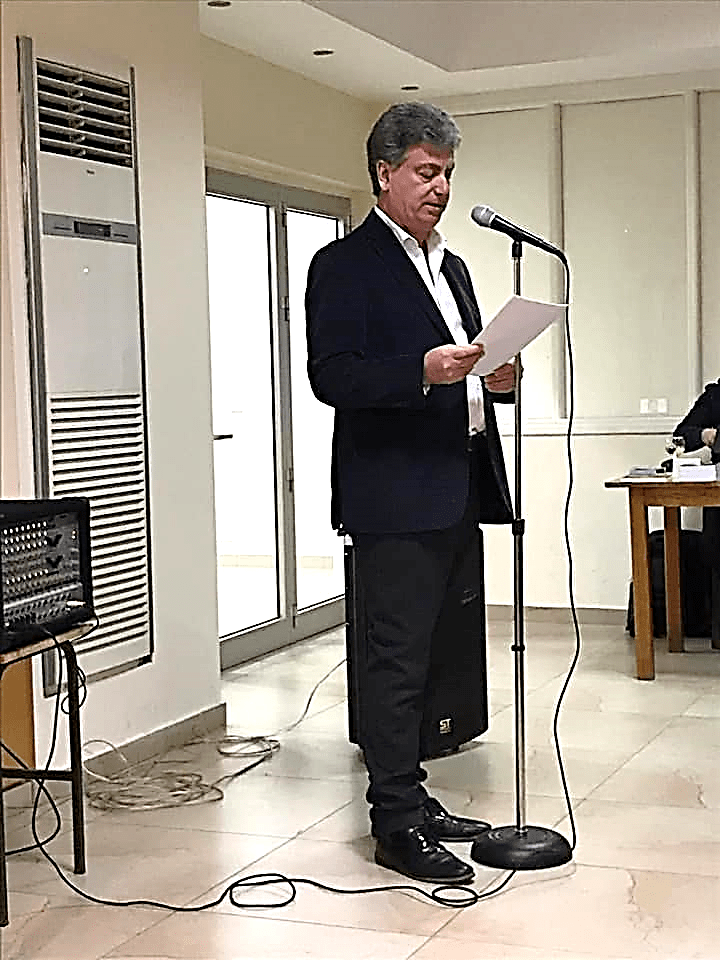 Hamazkayin in Cyprus holds regular cultural evenings, and on January 16, 2019, the focus of the evening was the renowned Armenian-American author William Saroyan. The event took place at the Homenetmen-AYMA Club in Nicosia.
The chapter executive board chairperson, Arto Tavitian, opened the evening by welcoming the 25 to 30 members and friends in attendance, who showed up in spite of the cold and rain.
The first speaker was Hagop Kazanjian, who spoke of Saroyan's life and writing, providing details of various stages of the author's life, from childhood to old age. He included the kind of personal detail that few of those present had been aware of.
Bishop Khoren Doghramajian was next to speak. He focused on Saroyan's Armenianness, notwithstanding the fact that Saroyan had come to prominence as an American writer. Saroyan's topic was America, even though ordinary Americans, who might be of Mexican, Japanese, Italian, Greek, or Armenian extraction; his message, however, was an Armenian's message, the message of an Armenian who had kept true to his roots, the bishop said.
At the conclusion of the program, Mr. Tavitian read from Saroyan's work, "Love's Old Sweet Song," translated into the Armenian by the veteran Cypriot-Armenian schoolteacher Hovhannes Sheohmelian.
A wine reception followed.