Middle East
Regional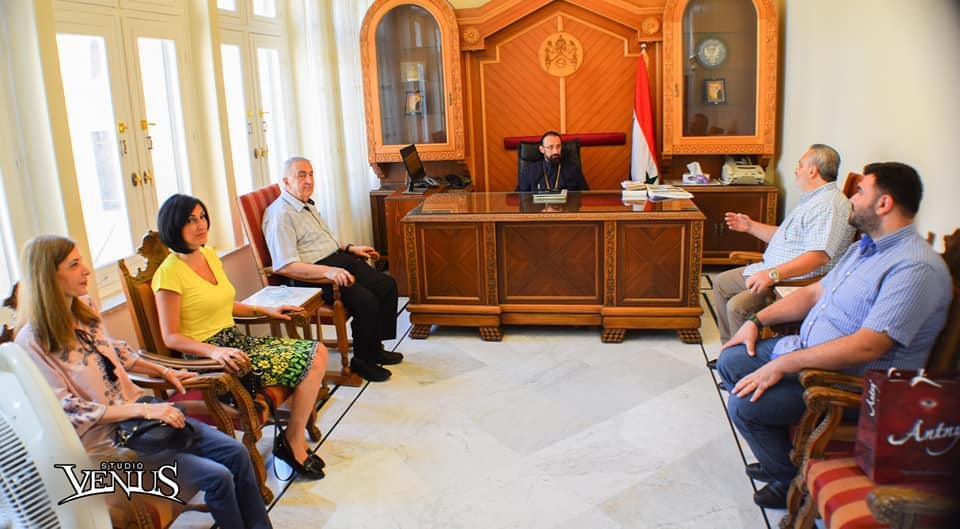 On August 9, 2019, at the Armenian Prelacy in Aleppo, the Hamazkayin family paid a congratulatory visit to the prelate, Kantzasar reports. Present were Central Executive Board member Garo Alexanian, members of the Regional Executive Board for Syria, the Aleppo "Nigol Aghpalian" Chapter, the "Zvartnots" Choir, the "Parsegh Ganatchian" School of Music, the Armenologogical Institute, and the Theatrical Unit, and the "Zavarian" Hall committee.
The prelate had a warm meeting with Mr. Alexanian and members of the regional board. They informed the prelate about the structure and cultural activities of the organization in Syria.
Then the entire delegation met with the prelate in the prelacy hall. The prelate learned in greater detail of the activities of the organization.
The prelate appreciated the Hamazkayin family's activities and announced his willingness to cooperate in the interests of the continual flowering of Syrian-Armenian cultural life.
The regional and chapter executive boards each gave the prelate a gift. At the end of the gathering, the choir sang "Giligia."