Announcements
Central Committee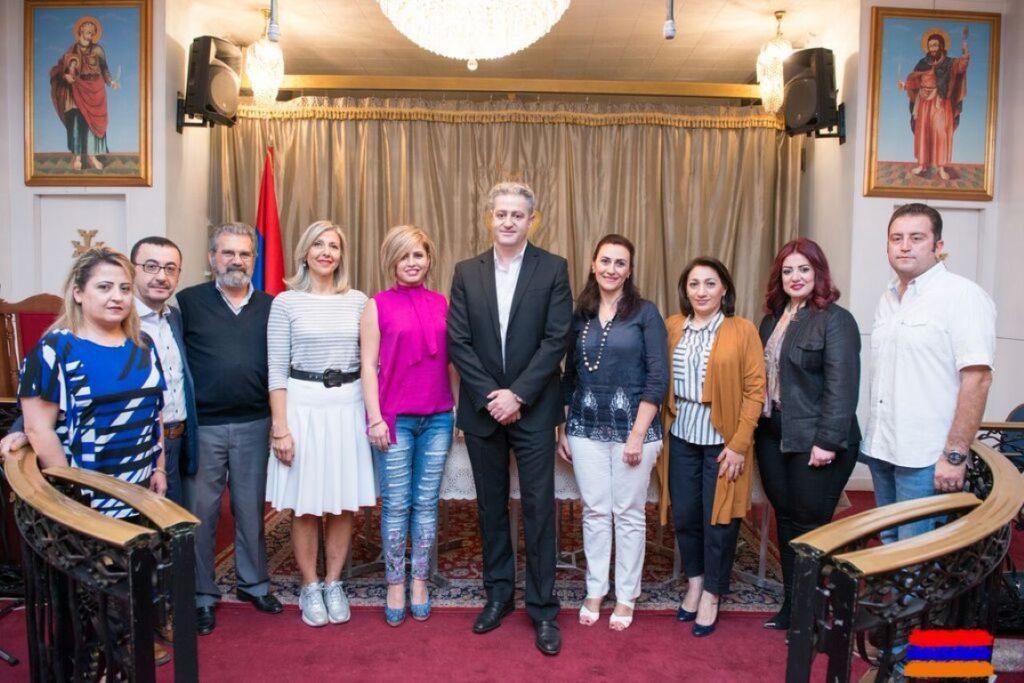 The Hamazkayin Armenian Educational and Cultural Society continues growing and strengthening. Another region has recently joined the Hamazkayin family. On Friday, November 11, 2016, the Separate Chapter of Hamazkayin Kuwait was established.
Seventy-five enthusiastic participants, which had expressed desire to join the new Hamazkayin structure, took part in the Founding Assembly. After listening to the speech delivered in the name of the Central Executive Board of Hamazkayin, the participants proposed to carry out some activities in different spheres, as well as presented project proposals. Then the meeting elected seven board members of both sexes. The Board immediately convened its first meeting and clarified the roles and responsibilities. The members of the newly elected Board are:
Chair, Dr. Mesrop Taslakian
Secretary, Maida Movsesian
Treasurer, Houri Berberian
Accountant, Garo Doushgounian
Advisers, Arda Jebejian, Perch Shahbazyan, and Alvard Bablanian
We wish good luck to the Separate Chapter of Hamazkayin Kuwait and its newly elected Board.
Central Executive Board
25 November 2016, Beirut