Regional
USA & Canada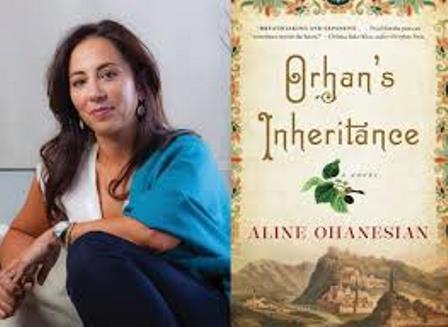 The Regional Executive Board of Hamazkayin Eastern USA is pleased to announce about the results of the "Minas and Kohar Teuleulian" Modern Literary Awards of the third consecutive year. This year, Aline Ohanesian won the prize for her work "Orhan's Inheritance".
Aline Ohanesian was born in Kuwait, and  at her three years of age, immigrated to Southern California. Now she resides in San Juan Capistrano (California) with her husband and two sons.

Aline's love for writing and literature emerged after she got her BA and was qualified as a historian. She has been recognized as one of the best new contemporary writers in numerous of contests. "Orhan's Inheritance" is Ohanesian's first volume of prose, which is currently being translated into many languages.

"Minas and Kohar Teuleulian" Modern Literature Awards was established after the literary critic Minas and his wife, a distinguished teacher Kohar in the middle of the 20th century. Its purpose is to recognize and appreciate the talented young writers engaged in contemporary literature in the territory of North America. The works can be presented to the awards if they are of Armenian nature or if the author is originally Armenian. They can be written in Armenian, English, French and Spanish.