Europe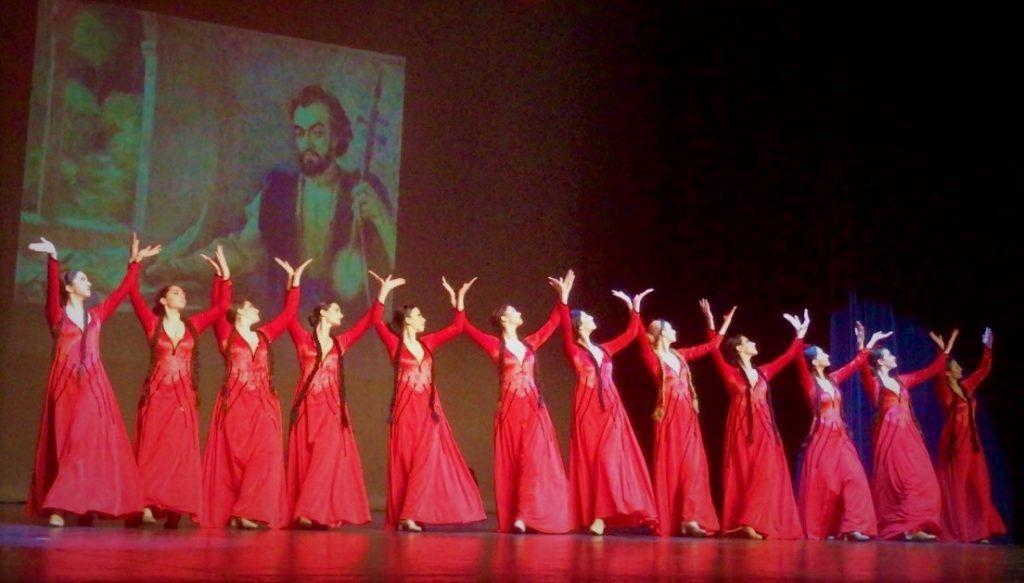 On May 5, 2019, the dance ensembles of the Hamazkayin Cyprus Chapter held their annual performance. The Nicosia "Sipan," Paphos "Ani," and children's "Nanor" ensembles performed under the sponsorship of the minister of education and culture of Cyprus, Kostas Champiaouris and the representative of the Armenian community, Vartkes Mahdessian, and in the presence of the president of the House of Representatives, Demetris Syllouris.
This year's performance was dedicated to the memory of Charles Aznavour, who died in October 2018. More than 800 guests were in attendance, some 200 officials among them, filling the Strovolos Municipal Theater.
In the first part of the program, the three dance ensembles presented folk and children's dances. The second part was fully dedicated to Aznavour's memory. Accompanied by recordings of some of his beloved songs, "Sipan" interpreted various incidents in Aznavour's life. The artistic director and dance teacher Koko Keleshian surpassed himself with the concept and staging of the evening, raising the ensemble to a new level of artistry, which was received by the audience with prolonged applause.
The climax of the program was the song, "Avec un brin de nostalgie"; Lebanese-Armenian singer Gilbert Simon joined Aznavour's recorded voice in a duet.
The 130 members of the three ensembles got on stage together at the end and accepted the joyful and enthusiastic applause of the audience at the conclusion of their twentieth annual performance.