Institutions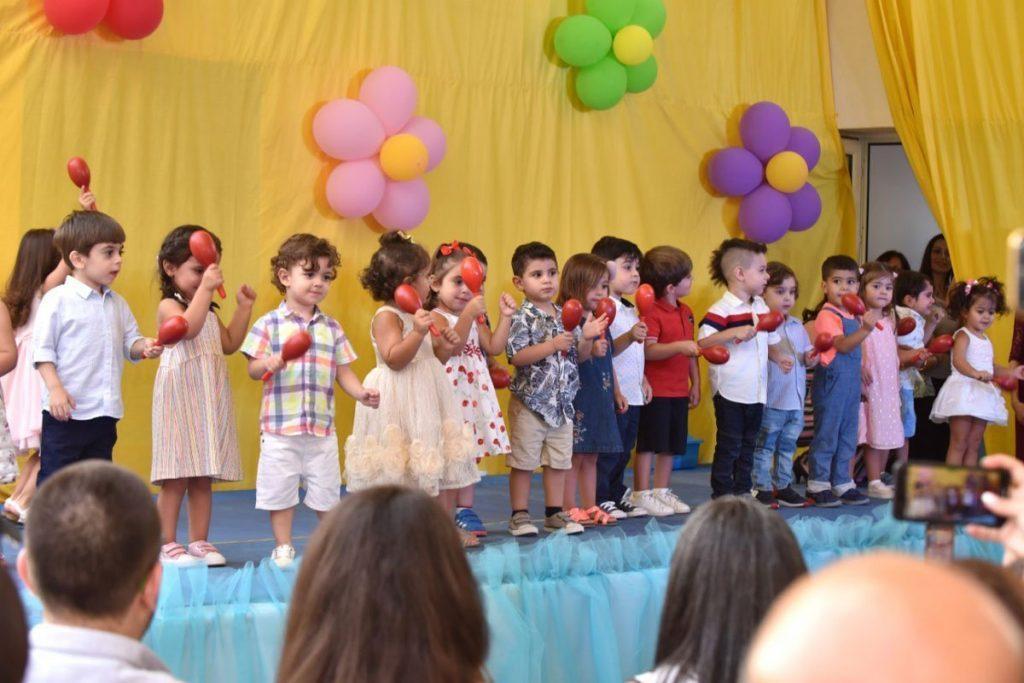 The Raffi and Anelga Arslanian Nursery School, opened festively on April 14, 2018, has already delivered its first harvest. On June 19, 2019, at its quarters in the new Armenian town of Dzaghgatzor, outside Beirut, the school held its first graduation ceremony.
The guests were greeted by Lori Snabian, director of the nursery school. She said 36 children were graduating, heading in the fall for the "pink" class of kindergarten. She thanked the parents who had entrusted the school and its staff with their young children. The school had witnessed the children grow physically and mentally in an atmosphere and play and happiness.
Ms. Snabian stressed that the school did not aim to teach the alphabet and numbers; that's for kindergarten. The aim is to develop basic skills that will help the children succeed in their social environment. Play is the preferred way to teach children of this age; through play, children develop their imagination, their listening skills, their self-confidence, and their linguistic, physical, psychological, mental, and social life skills.