Europe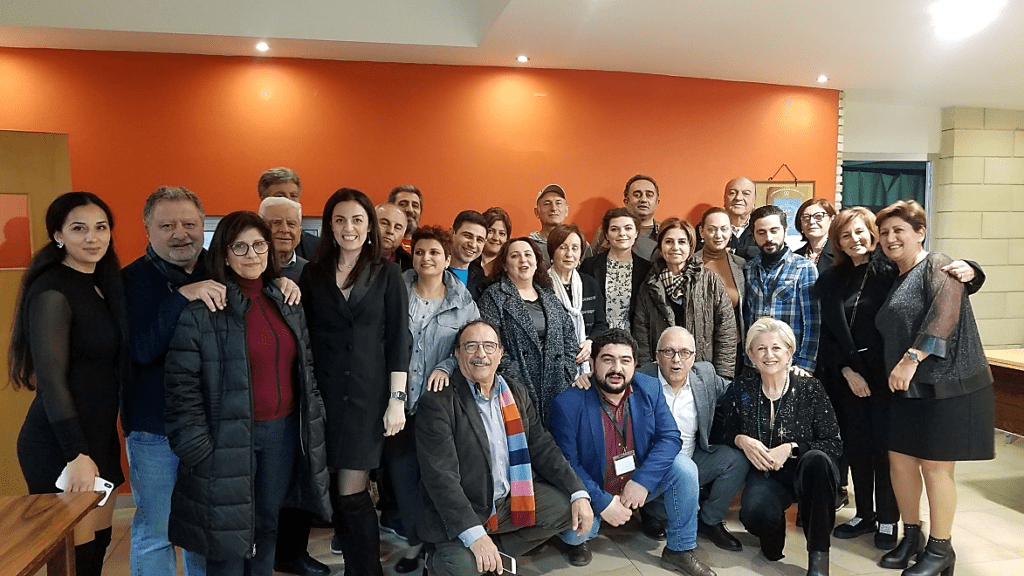 On the occasion of the visit to Cyprus of the Hamazkayin Yerevan Sos Sargsyan Theater Group, the Hamazkayin Cyprus Executive Board held a reception in honor of the group on February 6, 2020, at the Nicosia Armenian club.
The group had been invited by the organizers of a festival of Russian theater and staged a play in Russian at the Nicosia Satiriko Theater.
Arto Tavitian, chairperson of the chapter executive board, opened the reception by wishing the group success and expressing the hope that they would eventually stage an Armenian play for the Cyprus-Armenian community.
A video depicting the activities of the group was then shown. Levon Hagopian, who was visiting Cyprus, spoke about the valuable contribution of the group to Armenia's cultural life and mentioned their numerous visits to Armenian communities around the world.
The director of the theater group, Arman Navasardyan, thanked the hosts for the warm reception and reported on the group's programs. They are building a new theater that will open by yearend, he said. He noted that there is still a need for lighting and sound equipment and hoped there would be contributions from Armenians outside Armenia.
On behalf of the chapter executive board, Harut Tahmazian spoke about the efforts and achievements of amateur Armenian theater in Cyprus. He said amateur and professional actors, once on stage, pursue the same goal.
The evening continued with joyful speeches, well wishes, and a group picture.