h-pem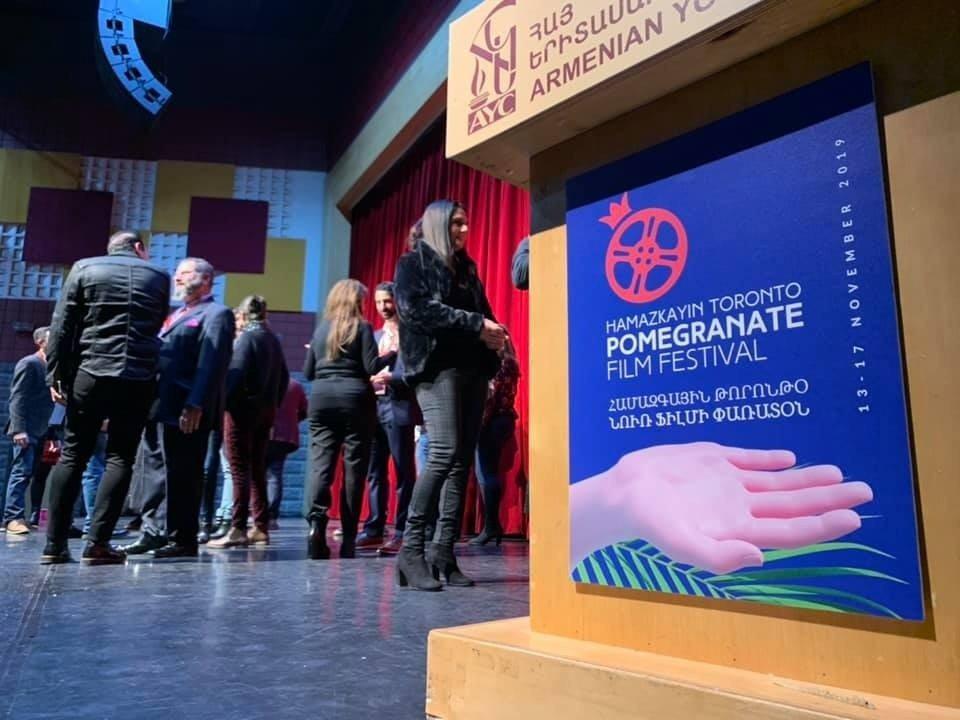 TORONTO, CANADA—The 14th installment of Hamazkayin's annual Pomegranate (POM) Film Festival took place from Nov. 13-17 in Toronto, during which 50 films from more than a dozen countries were showcased in three different theaters around the city.
The 2019 festival, which was dedicated to the 50th anniversary of Toronto's Hamazkayin Klatsor chapter (established in 1969), was attended by thousands of film lovers and supporters, as well as a number of filmmakers from around the world. The 14th POM also set a new festival record for number of sold-out shows.
This year, Hamazkayin's online cultural platform, h-pem, was named as POM's official media partner. Throughout the five-day festival, all 50 films—from shorts, to documentaries, and feature films—were highlighted on h-pem's social media channels, including Instagram (@hpemonline) and Facebook (facebook.com/hpemonline). A panel on Western Armenia, which featured author Matthew Karanian, filmmaker Ani Hovannisian, and explorer Steven Sim, as well as the festival's closing and awards ceremonies, which featured "Armenia Uncovered" director Andy Simon and the film's star, comedian and musician Kev Orkian, were live-streamed on h-pem.
"Initiatives like the Pomegranate Film Festival are so important for young Armenian filmmakers such as myself," said LA-based director Tigran Nersisian, whose short film "Out of Mind" made its Canadian debut on Saturday. "We are also lucky to have platforms like h-pem, where our hard work can be featured for all to see," he mentioned when speaking to h-pem. A one-minute explainer video about h-pem and its purpose was also shown before each screening throughout the festival.  
Leading up to this year's installment, h-pem featured four articles about the festival and some of the featured films: Festival board members Araz Hasserjian and Dr. Roubina Shnorhokian contributed pieces on what to expect at this year's festival, as well as the festival's 14-year history, while h-pem assistant project manager Lilly Torosyan and editor Rupen Janbazian highlighted Carla Kekejian's short documentary "Harsneren," Ani Hovannisian's "The Hidden Map," and Matthew Karanian's The Armenian Highland.
"[POM] was founded by a group of young Armenian professionals, bound by a passion for film and culture. POM is a unique community event celebrating Armenian-inspired film; a festival that remains the largest of its kind in the Armenian Diaspora. The Festival presents topics relevant to Armenian and Canadian culture through the medium of films submitted from all around the world. In doing so, it creates a platform for burgeoning Armenian talent and the community to intermingle," wrote Hasserjian for her exclusive piece for h-pem.
Since it was first launched in 2006, POM has showcased over 450 films from over 60 countries and has been run entirely through the efforts and tireless work of a group of dedicated volunteers.