Australia
Regional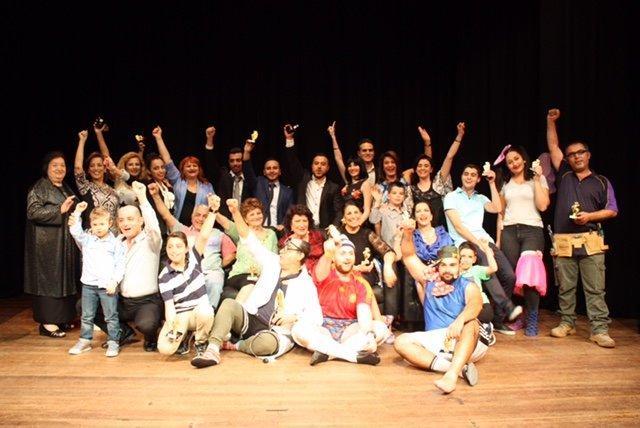 The "Nubar Khachadourian" Theatrical Troupe of Hamazkayin Australia gave its second performance of "Frozen Man" staged by Garo Khachikian and sponsored by the Primate of the Armenian Diocese in Australia and New Zealand, Bishop Haigazoun Najarian.
The performance took place in the packed hall of "Zenith" on Saturday 14 May 2016 at two different times - 4:30 pm and 7.30 pm.
The "Tro" Special Committee representative, members of the Regional Executive Board of Hamazkayin, Galstaun College principal, representatives of various organizations and a large number of theater lovers.
Both performances started at exactly the appointed time. The opening speech was delivered by Azniv Ingilizian. She said that unlike the previous event, when a tragedy dedicated to the Centennial of the Genocide was performed, this time they decided perform a comedy, to make people forget the hardships of present life for at least a few hours.
The laughter echoed through the hall from the very beginning of the performance. The audience seemed to forget all daily problems.
It is worth mentioning that such great number of young people have never participated in any performances so far. It was unbeliveable.  20-25 active young  people united and succeeded.
At the end of the performance, Com. Azniv Ingilizian thanked the organizers and actors for their sincere dedication, coommittment and efforts. She invited to the stage the distinguished actress Lucy Varpetian to speak about each participant of the performance and appreciate the work of each of them.
The Hamazkayin "Nubar Khachadourian" Theatrical Troupe with its main and new actors, once again managed to record excellent results. The smiling faces of the people leaving the hall after the performance spoke about the success.