Middle East
Regional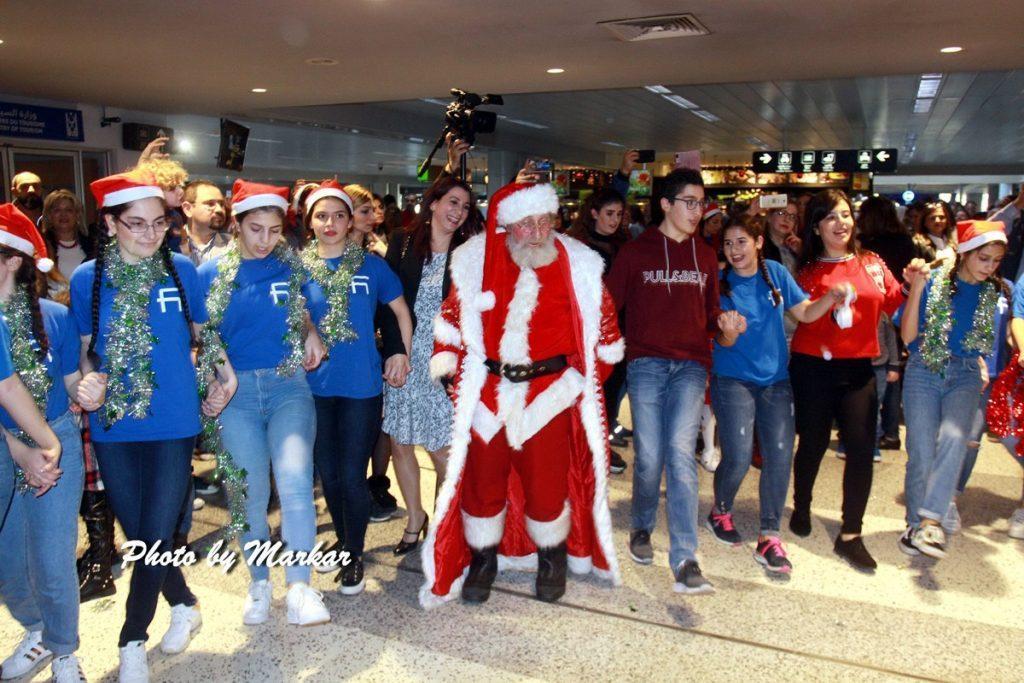 On December 25, 2018, at Beirut's international airport, something unprecedented happened: Santa Claus emerged from an airplane that had just arrived from Armenia, and he handed out made-in-Armenia candy and chocolate to everyone in sight. This event was sponsored by Lebanon's tourism minister Avedis Guidanian and organized by Hamazkayin's schools of fine arts, the daily Aztag reports.
At the same time, the Hamazkayin Kayane dance ensemble had an unannounced performance in the airport arrivals hall, with special New Year's dances. A group of dhol players drummed away as well, creating a Christmas spirit in the hall. Travelers were thrilled with this unexpected treat. They approached the performers and took selfies with them. The mood reached its peak when Santa Claus emerged. He danced with the ensemble, further animating the atmosphere.
The program was meant to last half an hour. At the request of the airport authorities, who were pleased with the program's reception, it was extended for another half hour.