Europe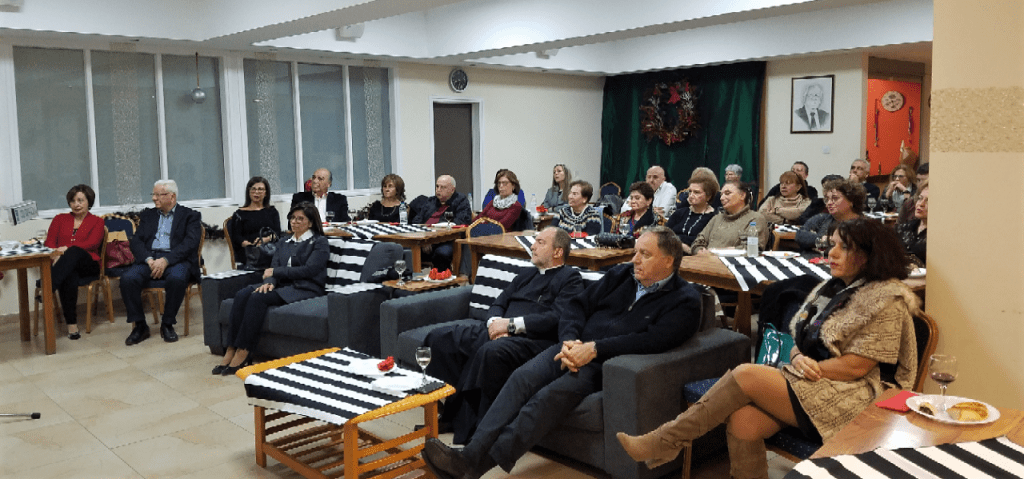 Hamazkayin's Nikosia "Oshagan" chapter held its regular culture-focused meeting on December 4, 2019. The focus was on Armenian education and the place of the Nareg school in the local and European educational system.
By way of opening the evening's program, the Nicosia chapter's president, Arto Tavitian, welcomed the presence of the pontifical vicar for the Armenian Diocese of Cyprus and the member of parliament for Armenians in Cyprus. He said the Nareg school was the community's inner fortress, which needs to be enveloped in love and caring to maintain the community's Armenian character.
The chairperson of the Board of Trustees of Armenian Schools in Cyprus, the longtime teacher and principal Vartan Tashjian, spoke about Armenian education, saying that Armenian schools and language are essential to maintaining Armenian identity. He reflected on the difficulties faced by the diaspora, and the efforts that continue to be made to save our identity from perdition. "There will always be disappointments, but there is no need to despair, we just must continue our fight," he concluded.
The Nareg school principal, Vera Tahmazian, aided by a video, presented the school's place in the Cyprus educational system, where it cooperates with other schools to organize joint programs and contests. Nareg students regularly shine in these settings with their store of knowledge and their audacity. The same happens in Europewide programs. Our students are on a par with the students of exemplary schools in progressive European countries. In these settings, they present themselves as Armenian, not just representatives of Cyprus.
The teacher Nora Najarian shared some pieces of interesting news about Nareg students at a competition in Greece.
To end the evening, Arto Tavitian thanked everyone present, especially the presenters. He said that Hamazkayin, as a cultural and educational association, was glad to provide a forum for Nareg so the community could become more familiar with the work Nareg is doing, as well as their praiseworthy trustees, administrators, and teachers.