Australia
Regional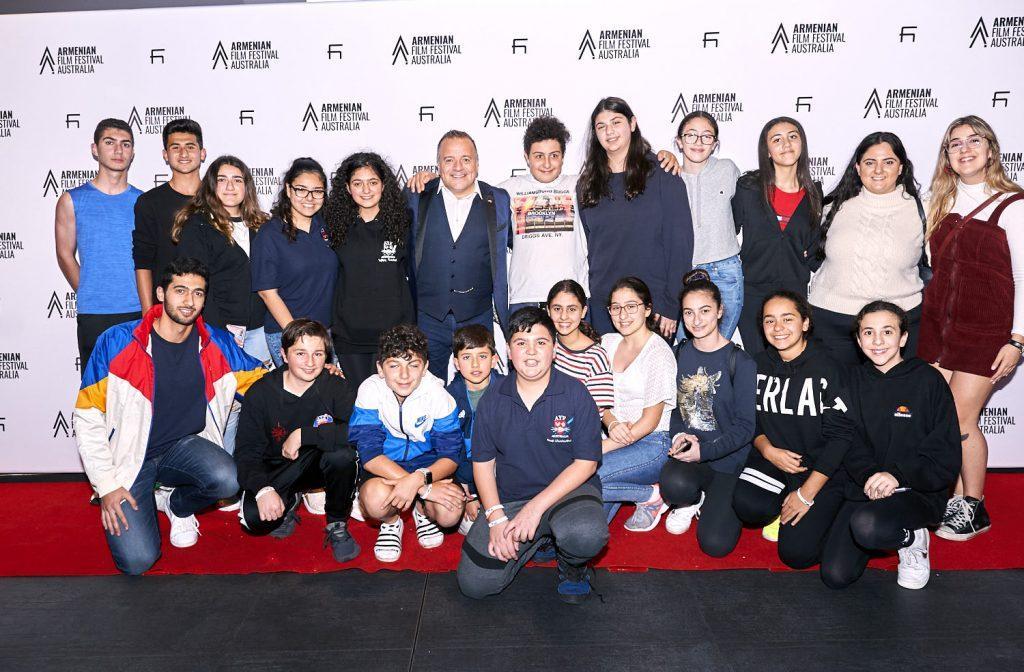 On September 7, 2019, the Armenian Film Festival Australia opened at the Event Cinema at the Top Ryde Shopping Centre in Sydney. An initiative of the Shant Chapter of Hamazkaine Armenian Educational & Cultural Society, the festival was organized under the leadership of Margaret Tcherkezian Chater and Hourie Demirjian.
The premier of New South Wales, Gladys Berejiklian, MP, was present for the opening night gala. Rev. Fr. Norayr Patanian was there on behalf of the prelate. Minister Victor Dominello, MP, and representatives of Armenian organizations were also present, alongside invited Armenian and non-Armenian guests and patrons.
The film Lorik by Michael Poghosyan was screened on the occasion. It is a magical tale that follows the journey of the highly revered, yet monstrously egocentric stage actor Lorik.
The premier spoke.
The festival began on September 6 with Aznavour: Autobiographie, a special tribute. During the week, in a full movie theater, various films were shown that were either made by Armenians or featured Armenian themes. Among these was the exceptional documentary, We are Egyptian Armenians, by Waheed Sobhi and Hannan Ezzat. The film includes testimony about Egyptian Armenians that would have been lost without the efforts of these Arab filmmakers. Such documentaries should be made about all Armenian communities as the communities evolve and the dust of the years and centuries settles on memories.
At the closing ceremony on September 15, the premier was again in attendance. Raffi Tanielian's documentary Armenia Uncovered was featured. The film was directed by the Australian Armenian Andy Simon and hosted by the comic Kev Orkian.
Armenian Film Festival Australia is an enormous pro-Armenian effort, worthy of praise. It is an event that familiarizes Armenians and non-Armenians to Armenian cinema and our history, the burgeoning of our homeland, and the Australian-Armenian community and its values. The question-and-answer session that followed each film were truly useful in enhancing that familiarity. Friendships were cultivated and the possibilities of joint projects were explored. This year, for the first time, the festival happened also in Melbourne, on October 18–20.
Nishan Basmajian