Armenia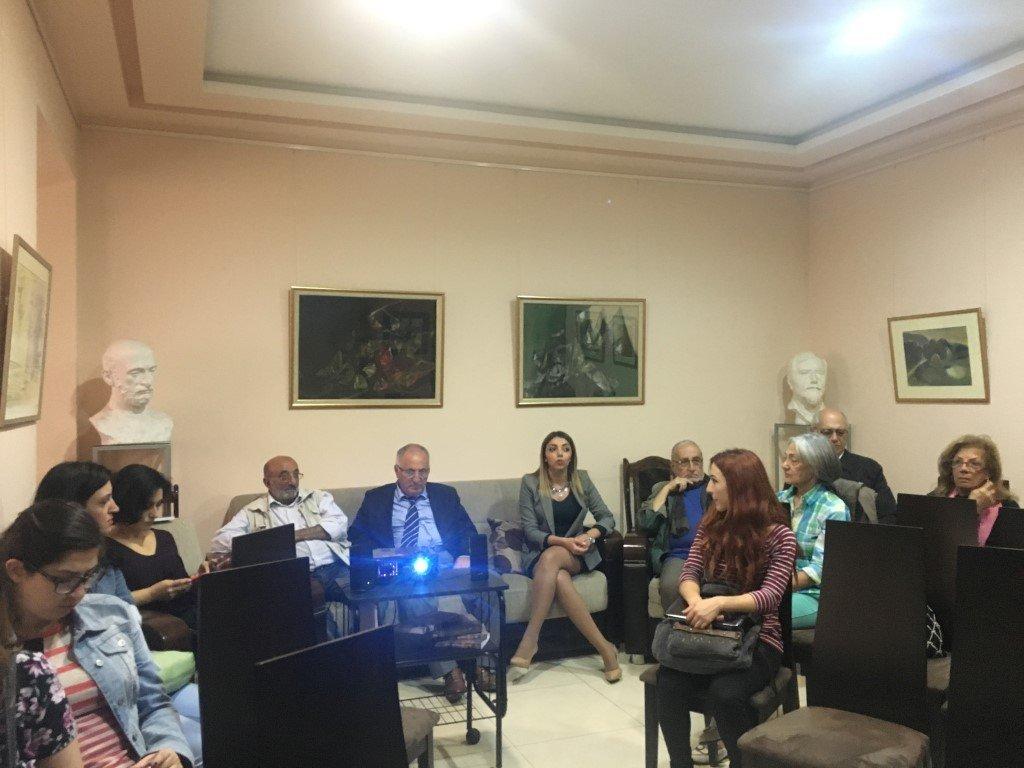 "I sing this song standing because you are the one, for which the people do not hesitate to fight and die by their own will..." Hovhannes Krikorian 
On October 7, Hovhannes Krikorian  organized the screening of the contest two phase winner short movie called "Fathers' Land" at the Hamazkayin Office in Armenia. The author of the movie is the young screenwriter and director Shogher Petrosian.The event was held in the frame of  Hamazkayin Young Intellectuals' Club .
Members of the Hamazkayin Central Executive Board, Garo Baytarian and Spartak Gharabaghtsyan, President of "Nansen" Fund, Felix Bakhchinian, members of Hamazkayin Intellectuals' Club, guests and students from Armenia and the Diaspora were among the participants of the event. The project was carried out in the frame of  ″Fathers' Land ″ Short Movie Contest announced  by the Hamazkayin Armenian Educational and Cultural Association and Yerevan State Institute of Theatre and Cinematography. The initiative dedicated to the 25th anniversary of Armenia's independence was aimed to promote the creative ideas of film-makers of independence era and to support them.
The film is the tragic story of a child living in border villages of Armenia.  The author, through this child's eyes, describes the war, which has become a routine, where one bullet can destroy the cherished dreams of a child and deeply disrupt his delicate inner world.
Executive Director of Hamazkayin Educational and Cultural Foundation, Nare Mikayelyan delivered the opening speech and presented the details of the Contest and its implementation. She particularly mentioned, "This important initiative of Hamazkayin was aimed to reveal new names in the Armenian film-art and to support young and talented film-makers. This was a bold initiative, which should be continuous. "
After the movie, the author of the film spoke of the work done and answered the questions from the audience. An active discussion started. The participants welcomed this important project of Hamazkayin and expressed hope that it will go on with new projects.