Regional
USA & Canada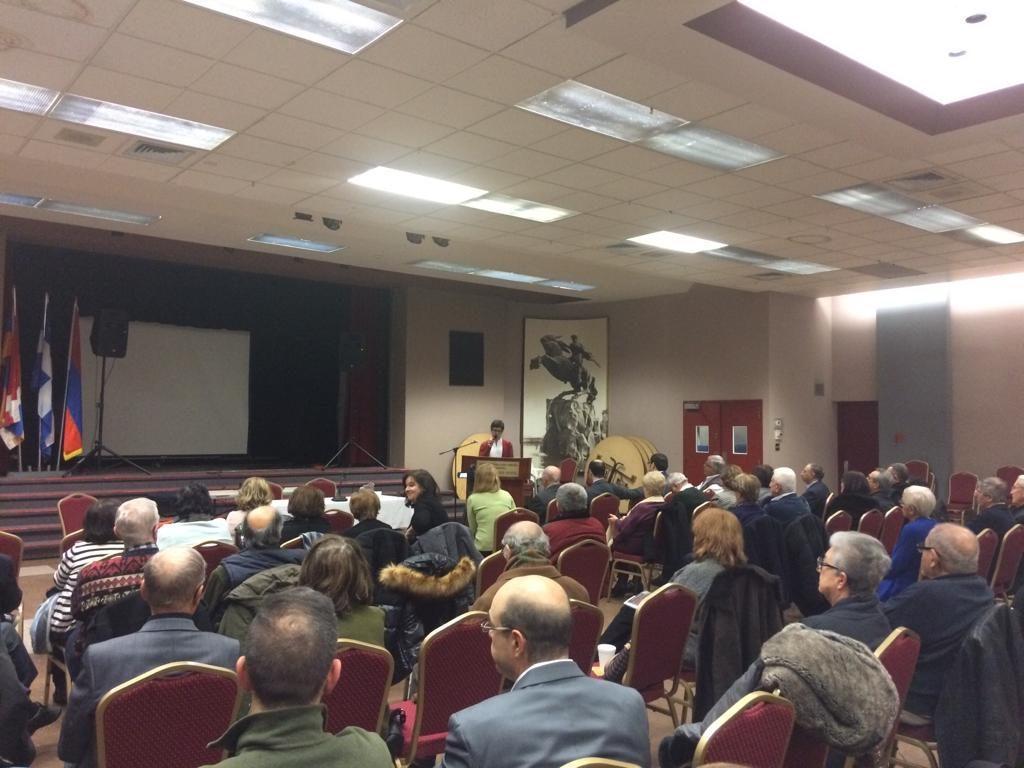 A celebration of Dr. Garbis Harboyan's book, Odyssey of Armenian Doctors, Dentists, and Pharmacists during the Armenian Genocide, was organized by the Hamazkayin Montreal Sanahin Chapter's literary committee and held on November 21, 2018, in the Aharonian Hall of Montreal's Armenian Center.
The emcee, Nanor Libarian, noted that, judging from the extensive bibliography, the book had to be meticulously researched.
Meghrig Kandzanagian played "Anahid" on the kanon, after which the emcee presented the author's brief biography.
Dr. Ari  Meguerditchian, a professor at the McGill University Faculty of Medicine, presented the book. After describing the book in a comprehensive way, he remembered the odyssey of everyone else in the Armenian Genocide. Those parents who may not have had the benefit of an education, who survived the Genocide to live in poverty, but were able to raise a generation who did have those benefits and serve others as physicians, dentists, or otherwise. He closed his remarks with a quote from the book, "It is thank to them that we hang our diplomas from the wall today."
Dr. Harboyan then expressed his great emotion, happiness, and gratitude for the celebration of his book, thanking those present and answering their questions.
The final speaker was a representative of the Association médicale arménienne du Québec, Dr. Sero Andonian, who congratulated the author, happily announced that he is a member of the association, and quoted the introduction to the book: "It is our duty not to forget our martyred colleagues, pursue our just cause, and continue to make our demands."
Sona Titizian