Armenia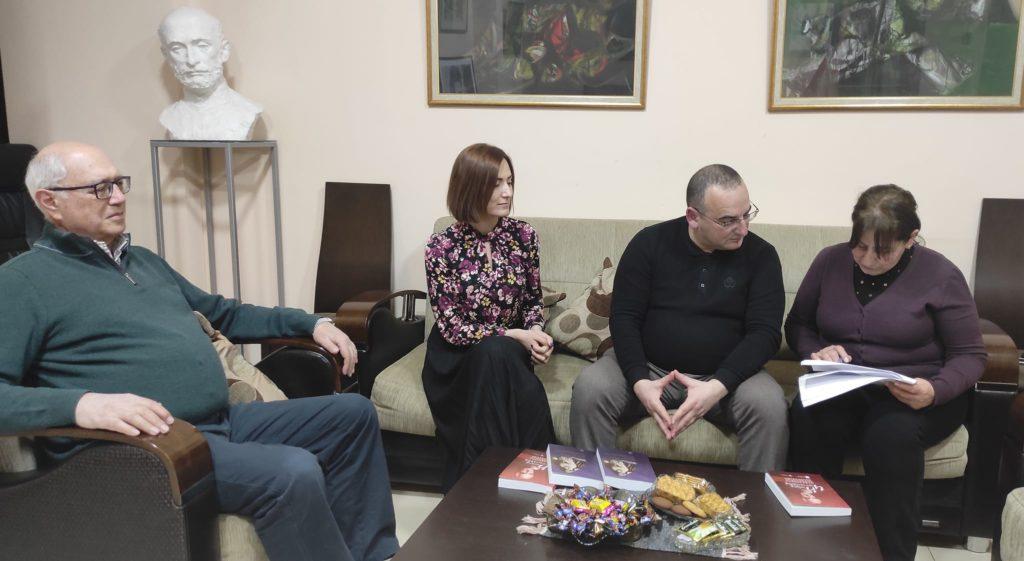 On March 18, 2022, the Hamazkayin Armenian Educational and Cultural Society Yerevan Office hosted the deputy minister of education, science, culture, and sport of Artsakh, Lernik Hovhannisyan.
The deputy minister was greeted by and met with the director of the office, Ruzan Arakelyan; the director of the Hamazkayin Office in Artsakh, Hermine Avagyan; and Garo Baytarian, a member of the Hamazkayin Board of Trustees.
A number of issues surrounding the educational and cultural life of Artsakh were discussed. The participants spoke of the present challenges, tasks at hand, and programs for collaboration between the ministry and Hamazkayin.