Vahe Sethian Printing House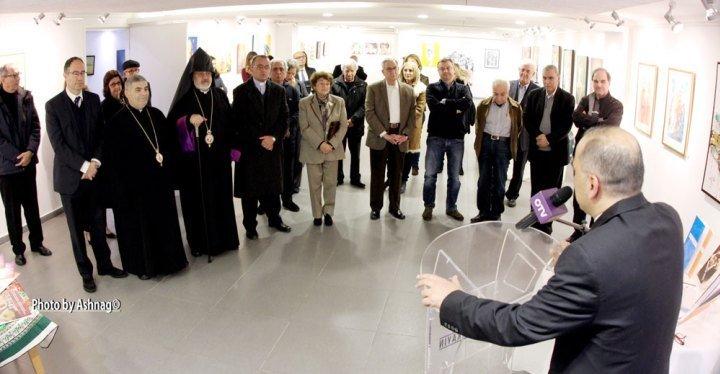 The Assembly, which traditionally convenes at the beginning of each New Year, this time was dedicated to the 85th anniversary of the Book Distribution Unit of Hamazkayin ″Vahe Sethian″ Publishing House.
It took place on Wednesday 4 January 2017, at the Hamazkayin "Lucy Tutunjian" Art Gallery in the presence of three religious leaders, Board of Trustees of the Hamazkayin Publishing House, representatives of Hamazkayin Central Executive Board and Hamazkayin Regional Executive Board, representatives of Companion Chapters, and the benefactors of the Hamazkayin Publishing House and Art Gallery.
On this occasion, Director of the Hamazkayin Book Distribution Unit of "Vahe Sethian" Publishing House, Hagop Havatian delivered a speech saying that "Vahe Sethian" Publishing House uninterruptedly continues all its activities as a printing-house, book distributor, bookstore and a seven-year old art gallery.
The main purpose of the gathering was the accountability, annual report of the past year, the published books, organized exhibitions and of course all efforts made to instill love towards the Armenian literature and culture among the readers, adults, youngsters and children.