Regional
USA & Canada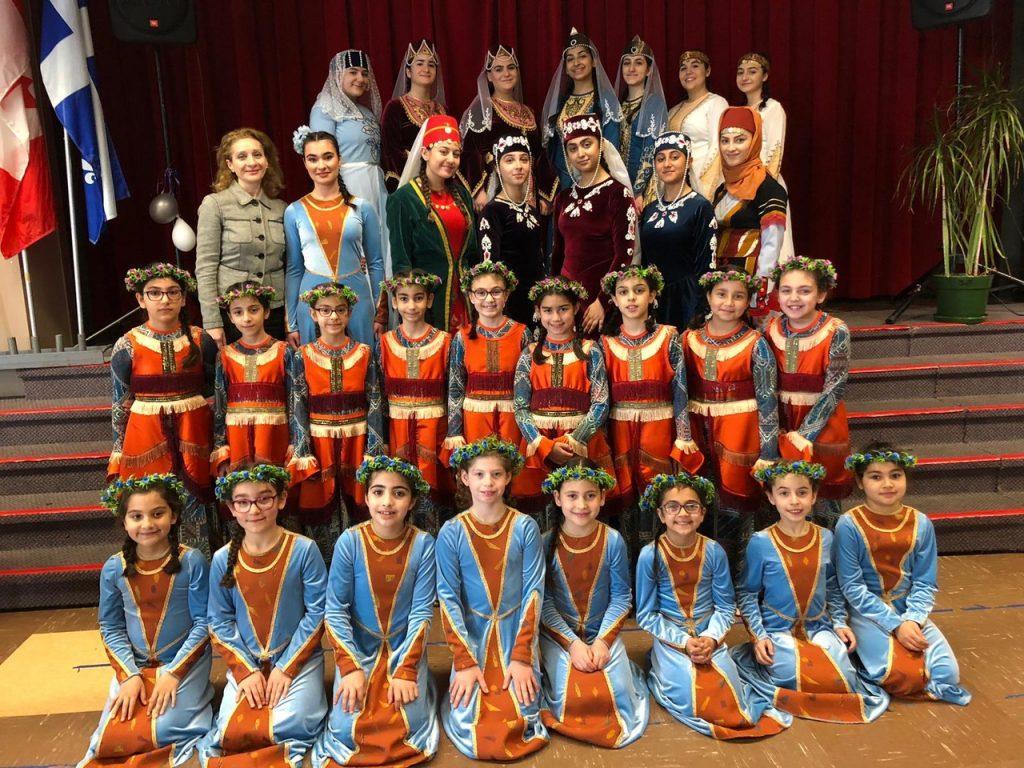 On Sunday, May 19, 2019, at the Homenetmen-Gamk Haig Markarian gym at the Armenian Community Centre in Montreal, Children's Day was celebrated. The event was organized by the Société du patrimoine d'expression du Québec in cooperation with the Ani Dance Ensemble committee of the Hamazkayin Montreal "Sanahin" chapter. The heads of SPEQ and Folklore Canada and their spouses were present. Ten different community dance ensembles and choirs were represented. Members of the "Sanahin" Chapter Executive Board and the Hamazkayin Regional Executive Board for Canada and an audience of around 400 people attended.
Sylvie Merdjanian, representative of the Ani Dance Ensemble committee at Folklore Canada and SPEQ, said words of welcome. The emcee for the day was Catherine Moreau; before inviting each group onstage, she provided a brief explanation of the dance moves or song lyrics. The following groups participated:
Hamazkayin "Ani" Armenian Dance Ensemble
Hamazkayin "Nanor" Armenian Choir
Chilean "Arco Iris" folkloric group
Hungarian "Bokreta" folk dance ensemble
Tatar "Miras" cultural center
Moldavan "Vatra" dance ensemble
"Balkani" dance ensemble
Chinese "Petit rêve" dance ensemble
"Rousskiye Ouzory" dance ensemble
The children were thrilled. Waiting restlessly for their turns, they tried their hardest to present their culture in the best possible way. At the same time, they attentively watched the other groups and gave them warm applause. During the breaks, Mrs. France Bourque-Moreau expertly engaged the children, inviting them onstage to follow her steps and singing, accompanied by a Quebec folk band. During the intermission, the audience enjoyed Armenian sweets and pastries lovingly prepared by the Ani Dance Ensemble committee.
Scouts from Homenetman Gamk were also present. They had taken responsibility for maintaining order as ushers. At the end of the event, older members of the Ani ensemble invited everyone to join them in the Armenian "Ververi" circle dance.