Regional
USA & Canada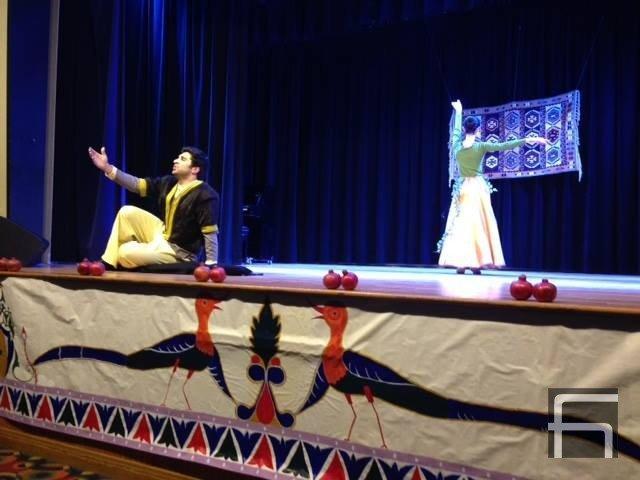 ''Sanahin'' Chapter of Hamazkayin organized a poetry reading night titled "We and our Mountains" on Saturday, November 15, 2014 at 8 pm, at ''Bastermajian'' Hall of St. Jakob School. The star of the event was Anahid Balian. She presented the poetry by Paruyr Sevak, Azniv Torossian, Vahan Tekeyan, Silva Kaputikyan, Hambik Martirosyan, Siamanto, Yuri Sahakyan, Hovhannes Shiraz, Kamila, and Vahan Terian to the 250 fans of literature.
Violinist Nayiri Piloyan, pianist Khachatur Ghazaryan, the Hamazkayin's Choreographic Ensemble ''Ani'', conducted by Artistic Director Eva Hayrapetyan, also took part in the performance.
The program came to a spectacular end when the Dance Ensemble ''Ani'' started ''Kochari'' during the recitation of ''The Dance of Sasun" by Gevorg Emin.
Toward the end, ''Sanahin'' Chapter Chairperson Tamar Shahinian Poladian  invited to the stage Anahid Balian's mother Azniv Torossian, which recited a piece from Henrik Toumanian's "Book of Existence".
The audience left the Hall satisfied, highly appreciating Anahid's talent, and the event deserving the name of Hamazkayin.