Middle East
Regional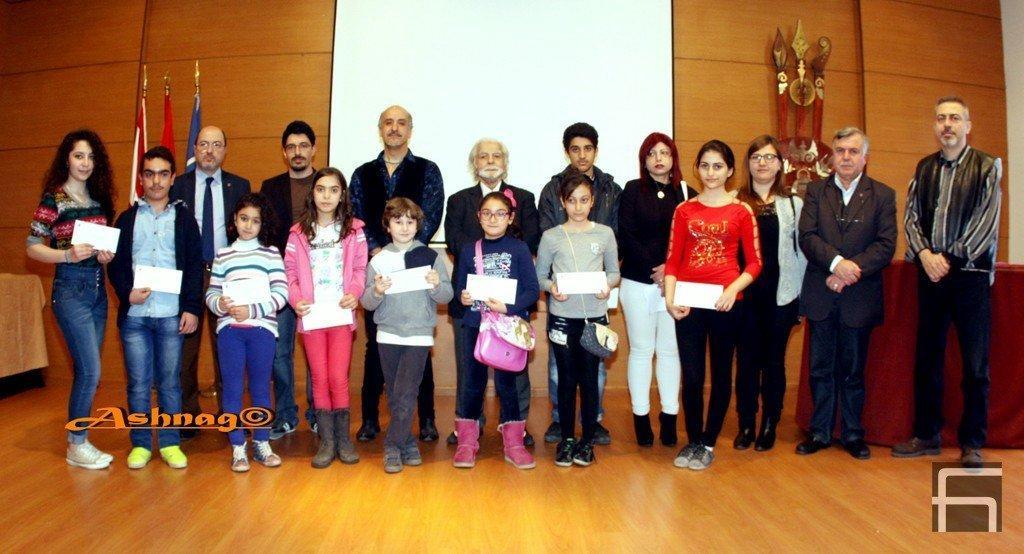 The Hamazkayin's "T. Roslin" Art School has been traditionally organizing inter-school art contests for many years, which rouse great enthusiasm among the students, encourage them and open new ways to further proficiency. The contest of this year brought together 19 schools' 49 students, which got an opportunity to gain experience, demonstrate their talents and introduce their unique possibilities to the public. The contest of this year was dedicated to the Centennial of the Armenian Genocide.
The contest took place on Saturday, 14 March 2015 at 10: 00-12:00 am, and the demonstration of works to the public took place at 1: 00-2: 00, which was attended by students' parents and art lovers. The guest of the day was Honored Artist and Sculptor Zaven Khedeshian.
The Hamazkayin's Art Schools' Principal Garbis Kabasakalian made a speech in the name of the Art Schools' Management and Trustees welcoming and wishing success to the participants of the contest. He highlighted that such events could sow seeds of love and be a good cause for considering the sphere of Art for one's career.
Kabasakalian briefly presented the Hamazkayin's other art schools and units functioning along with "T. Roslin" Art School to the students. The Art Schools' Principal also highlighted the importance of art in the life of every person, saying that it is a unique way to achieve beauty and peace. In this regard, he thanked the day's special guest artist, parents and students for their participation in the event.