Europe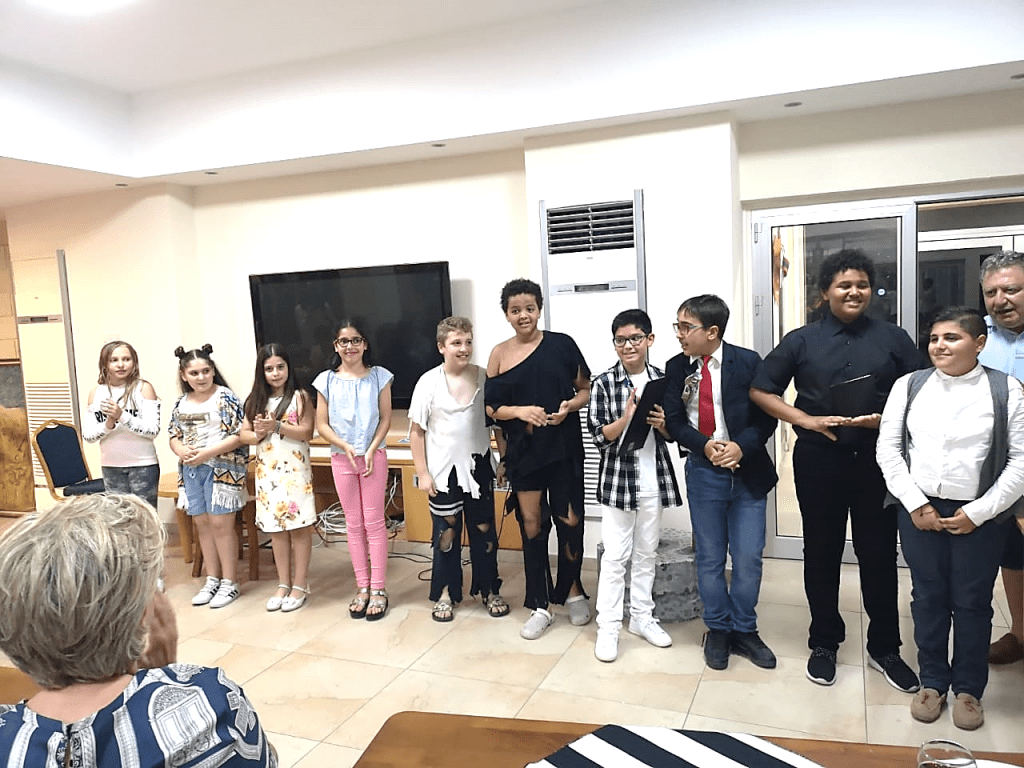 On June 12, 2019, Hamazkayin's "Oshakan" Chapter in Cyprus hosted the final event of their 2018–19 season, an evening to celebrate three Armenian satirists, Hagop Baronian, Yervant Odian, and Ler Kamsar.
Arto Tavitian spoke about satire, explaining that its purpose was to educate by subjecting human weaknesses to mockery and laughter.
He focused on three big satirists in Armenian literature, telling the life stories of Baronian, Odian, and Kamsar. He said each writer lived in very difficult circumstances but was able to use satire to criticize the ugly behavior they saw around them, as well as its consequences.
Then, excerpts from Odian and Kamsar were read. Members of the newly formed "Hekiat" youth theatrical ensemble, directed by Harut Tahmazian, presented select scenes from Baronian's Honorable Beggars, receiving warm applause.
As usual, the evening ended with a reception.