Middle East
Regional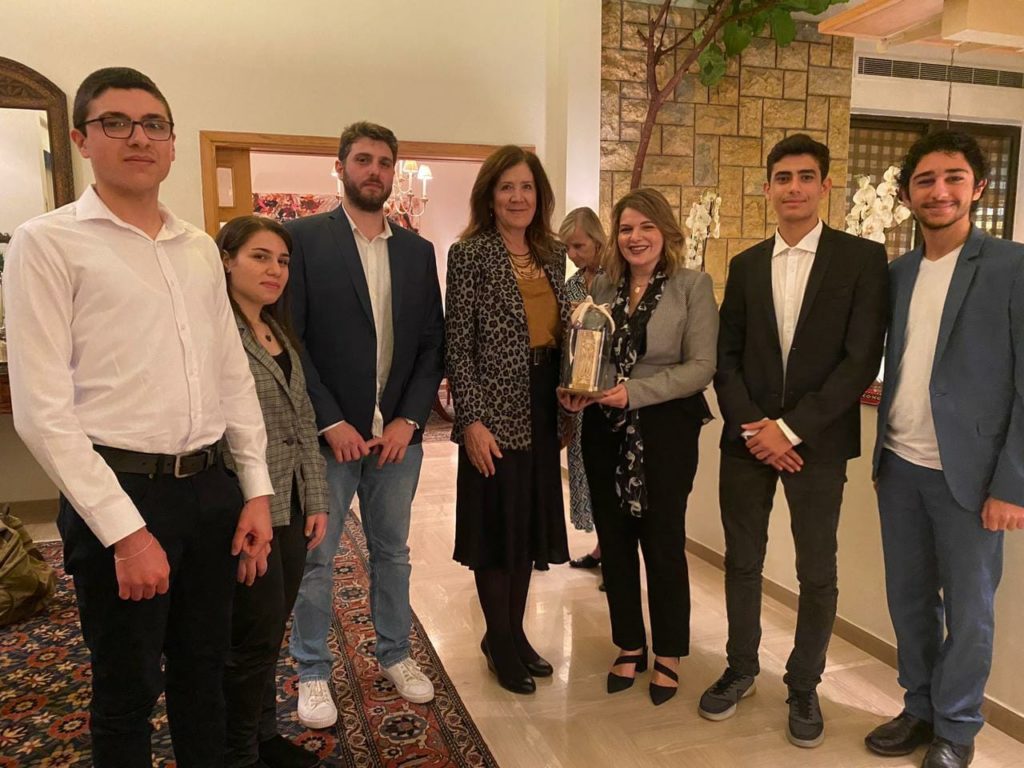 Dorothy C. Shea, ambassador of the United States to the Lebanese Republic, chaired a cultural evening with artist George Tomb on April 27, 2022. Four students of the Hamazkayin Parsegh Ganatchian Music School, Salpi Toriguian, Kevin Yusef, Daron Sassouni, and Nerses Chuljian, led by Hamazkayin Regional Executive Board for Lebanon Relations Committee chair Dr. Christine Arzoumanian, went to the embassy by invitation.
The students were given an opportunity to play Armenian compositions and their performances received warm applause. Among the audience were ambassadors of various countries and representatives of the Lebanese National Higher Conservatory of Music, the Elias Rahbani Academy, and the Ghassan Yammine School of Arts
At the conclusion, Dr. Arzoumanian gave the ambassador a gift on behalf of Hamakayin Lebanon.