Europe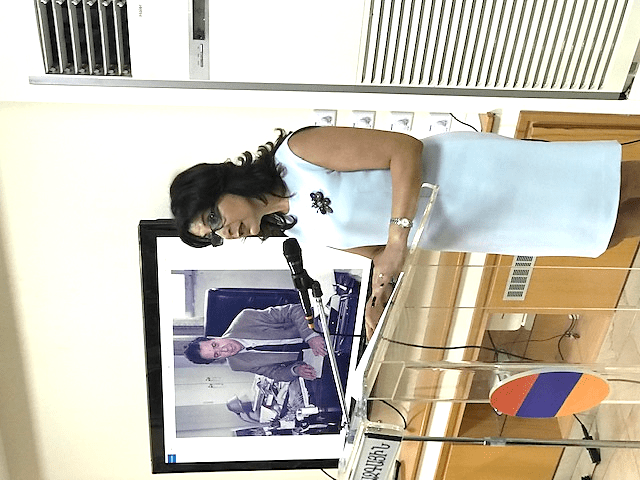 On the evening of October 16, 2019, Hamazkayin's Nicosia Oshagan chapter held a cultural evening dedicated to writer, literary critic, intellectual, and polemist Boghos Snabian. Archbishop Khoren Doghramajian, pontifical vicar, Rev. Fr. Mashdots Ashkarian, Rev. Fr. Momik Habeshian, and Vartkes Mahdessian, who represents Armenians in the Cyprus House of Representatives, were in attendance
As the opening of the event, the audience listened to a recording of Snabian's rendition of Siamanto's "Bare" ("The dance"). Then Nayiri Muradian presented the beloved author's live and work.
Next, the director of Hamazkayin's schools of fine arts in Lebanon, daughter of the honoree, Tamar Snabian-Sourjian, gave a speech. She was best able to describe the kind of man her father was, dedicated to Armenian literature, with many years of service.
During the evening's program, two videos were shown. The first was an interview with Yerkir Media in Armenia; the second covered the opening of Snabian's house museum in Anjar.
To close the festivities, the chapter's president, Arto Davitian, recounted some of his memories of Snabian's visits to Cyprus.
Those present applauded at length to show their support for the words spoken onstage, and lingered to chat and sip wine.