Europe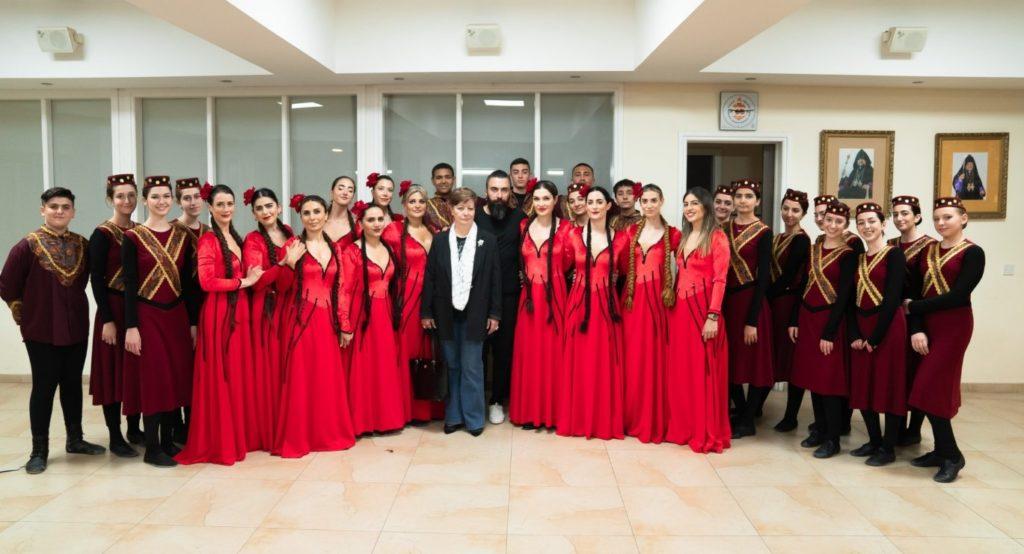 The Hamazkayin Nicosia Oshagan Chapter held its regular Cultural Evening on May 6, 2022. This evening was dedicated to the memory of the committed dance teacher Felix Harutyunyan. There were 30 dancers and over 70 people showed up. Among those present were Archbishop Khoren Doghramadjian, pontifical vicar for the Diocese of Cyprus; Vartkes Mahdessian, member of parliament for Armenians in Cyprus; and special guest from Yerevan Mrs. Tatyana Harutyunyan.
After opening remarks from Board chairperson Arto Tavitian, the floor was given to Adour Karagulian, who chaired the board at the time Mr. Harutyunyan had been invited to Cyprus; Shushig Bakalian, board secretary at that time; and Mr. Harutyunyan's onetime student Alik Jebejian. On video from Lebanon, Hagop Ladoyan sent greetings. A video profile of Mr. Harutyunyan, prepared by Krikor Keleshian, was shown next. Mr. Keleshian, Sipan Dance Ensemble's dance instructor and a student of Mr. Harutyunyan's, also spoke, saying the honoree had been more than an instructor to him, but also a teacher and father.
Between the remarks, the dancers Maral and Tamara Baghjian performed the duet "Hayuhi" and Nanor Donerian-Keleshian performed the solo "Dards dvi." Their lithe dancing and talent earned them enthusiastic applause.
The big surprise of the evening was a performance of the dance "Sayat Nova" by Felix's former students, former members of the Sipan Dance Ensemble, under the direction of Mr. Keleshian. Three of the dancers had traveled to Cyprus from England to participate.
The program concluded with folk dances performed by the Sipan Ensemble. There was a wine reception that lasted late into the night.