Europe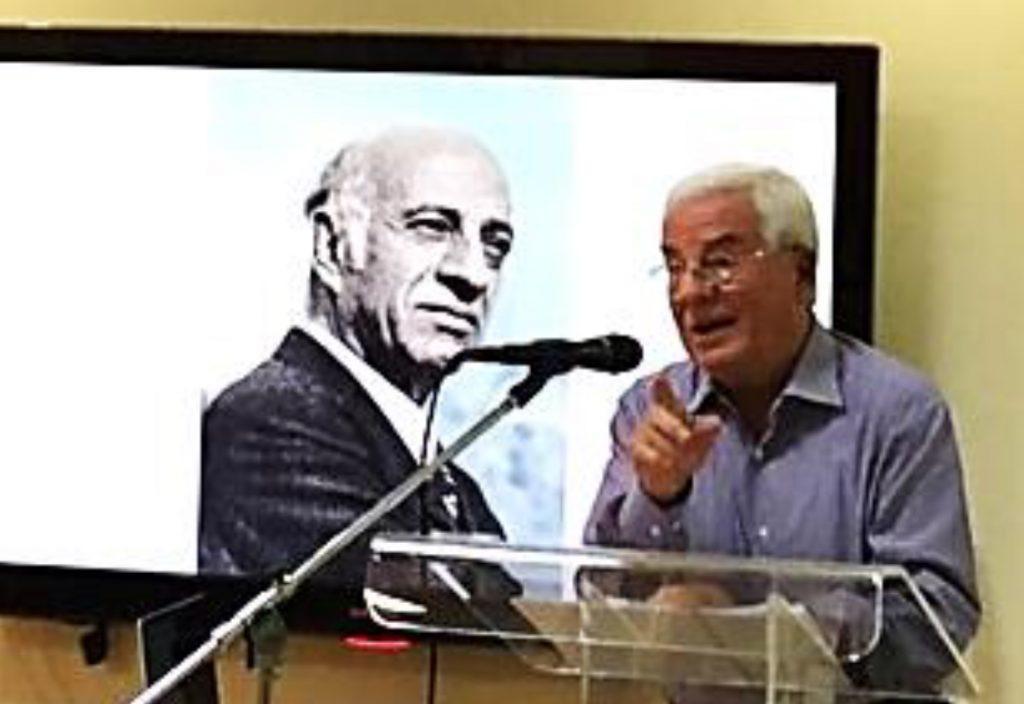 On May 22, 2019, Hamazkayin Cyprus remembered the teacher and writer Moushegh Ishkhan on what would have been his 105th birthday.
Opening the event, chapter executive board chairperson Arto Tavitian announced that the fiscal year was coming to an end and only two events remained on the calendar. He spoke about the events.
One of Ishkhan's gifted students, Hasmig Libaridian Kouyoumdjian spoke about his life and work. She remembered him as a pleasant and virtuous teacher and told some classroom stories.
Vartan Tashjian, artist, writer, and former director of the Nareg School, discussed Ishkhan's legacy as a writer, going through his works in detail. He discussed, separately, his poetry, his prose, his plays, and his pedagogic writings, as well as his polemical articles. The latter always encouraged patriotism and charity.
The literary portion of the evening concluded with the reading of some poems. Harut Tahmazian read "Mer Dune" (Our home). Nayiri Muradian read Ishkhan's translation of Kipling's "If." Mr. Tavitian read, "Hay Lezun Dunn e Hayun" (The Armenian language is the home of the Armenian).
In the second portion of the program, the talented Cypriot-Armenian singer Maria Moskofian took the stage. She sang "Bari Aragil," "Chknagh Yeraz," "Heratsir, Moratsir," and "La Boheme." Her singing was warmly applauded.
As always, the evening ended with participants mingling over a glass or two of wine.