Regional
USA & Canada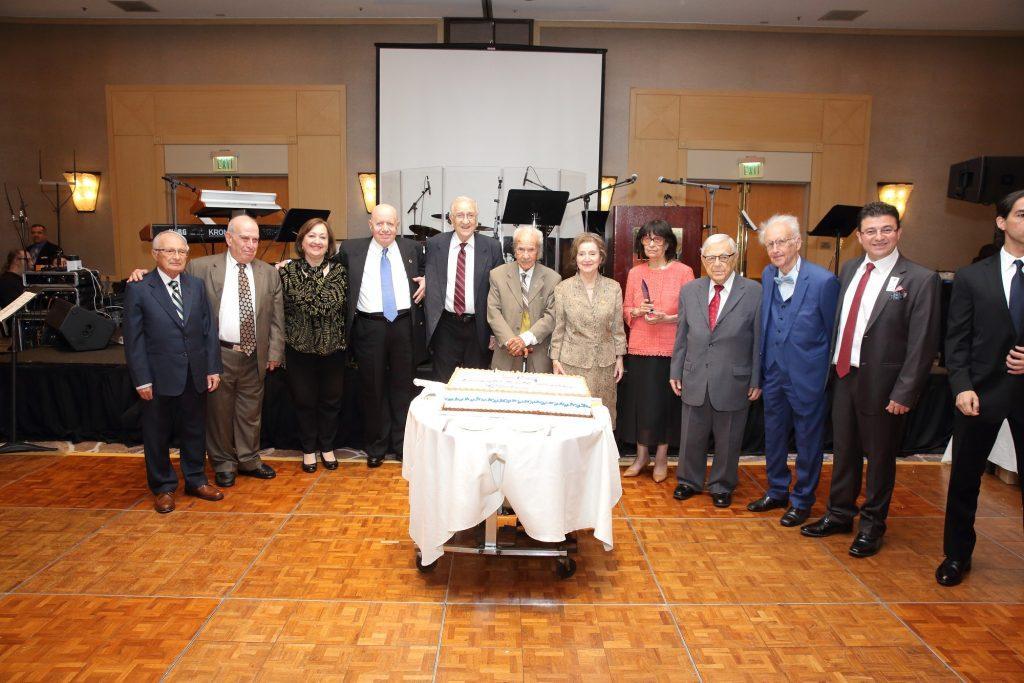 A gala celebrating the ninetieth anniversary of the founding of Hamazkayin Armenian Educational and Cultural Association and its fiftieth anniversary in the Western United States surpassed expectations.
November 3, 2018, was a historic day for Hamazkayin but also for the community, following successful anniversary events for the Homenetmen and Armenian Relief Society.
The event opened with a rendition of "The Star-Spangled Banner" and "Mer Hairenik" by the young singer Anna Boyrazyan. Her high-flying voice signaled the beginning of an unparalleled evening.
More than 400 people in attendance lived joyous moments, drinking in an atmosphere imbued with a Hamazkayin spirit and saturated with Armenian art. The Armenian motifs in the decor at the entrance, the Armenian canapés, and the wine made of Armenian grapes all contributed to the atmosphere.
The glitzy banquet hall of the Glendale Hilton was decorated with statuettes of "Agh Tamar" and "Anuysh" made of apricot wood, complementing the scale model of Armenian culture conceived by the anniversary committee members.
They had spared no effort to represent every aspect of Armenian culture: rugs from Artsakh; village costumes and handicrafts from Yerevan; silver women's jewelry, belts, necklaces, bracelets, and earrings; blood-red pomegranates; golden husks of wheat; and miniature models of musical instruments.
An auction, with objects donated by Armenian merchants, had a mostly Armenian tone. The artist Michael Aram had created a lily theme with candle holders, saucers, and other objects bearing his stamp.
Twenty-two devotees of Armenian culture were invited, along with their families, to be honored during the gala. Bedros Alahaidoyan, Khatoune Pakradouni, Varoujan Demirjian, Garbis Tertzagian, Vahe Jamakordzian, Gabriel Injejikian, Tsolag Hovsepian, Katia Kusherian, and Zareh Markarian were in attendance.