Middle East
Regional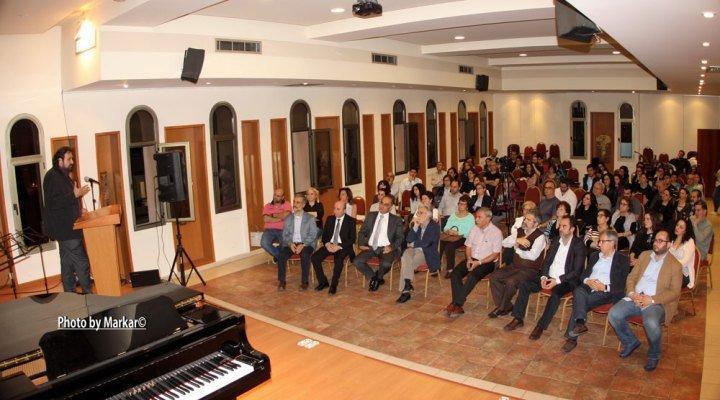 The memorial evening dedicated to former director of Parsegh Ganatchian Music College Ashot Jenderejian took place on Friday, April 28, 2017 at 8: 00 pm, at G. and H. Armenian Hall of Hamazkayin Levon Shant Center. The evening was organized by the Regional Executive Board of Hamazkayin Lebanon.
Director of Parsegh Ganatchian Music College Vahram Emmiyan delivered the opening speech and briefly presented Ashot Jenderejian's cultural and musical activities and his efforts made for the Hamazkayin family. Emmyian spoke about the late musician's unique accomplishments both in Artsakh and in Homeland. "Noble and pure Armenian Ashot Jenderejian had dedicated his life and music to his beloved people living in Homeland, Artsakh and the Diaspora." Emmyian also highly appreciated him as a principal, teacher, person and artist. He said, "Ashot Jenderejian's premature death was a great loss for the college, the large family of Hamazkayin and for me personally. We lost not only a principal and a teacher but also a good friend. May the earth rest lightly on you, dear friend."
Then he presented the program.