Middle East
Regional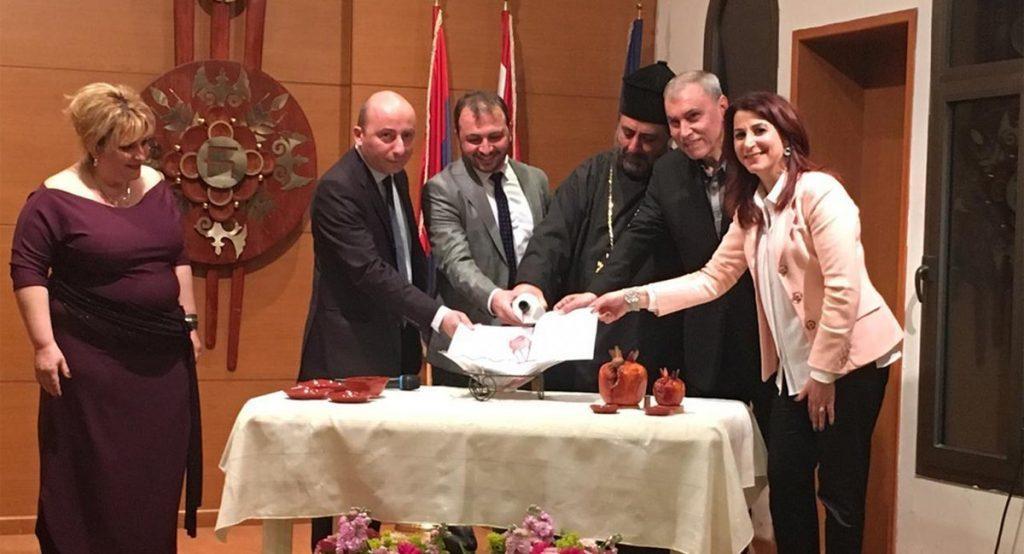 Nahapet Kuchak, the medieval Armenian poet, his life, his creations, and his legacy were the focus of an evening at the "K. and H. Armenian Hall" of the Levon Shant Cultural Center in Beirut on March 29, 2019. The celebration featured the debut of Garo Avesian's "Yerek hayren Kuchaken" (Three hayrens from Kuchak). The event was organized by the Hamazkayin Parsegh Ganachian Conservatory.
Vahram Emmiyan, director of the conservatory, made opening remarks. He spoke of the value of music. "Music is higher than every search for meaning; it opens doors that words cannot open. Music is not tangible and so it rises into the sky, approaching the infinite. That is why music is an inescapable part of religious rites; it is the language of the angels and reaches the ears of God directly, taking with it the words and the sweet-smelling incense." He also said that music penetrates the human soul, changes one's mood, heals, and is born in the depths of its creator's soul. He claimed that it is more effective when it is of good quality and is performed by the composer.
Building on these assertions, Emmiyan promised the audience a treat because the composer of "Yerek hayren Kuchaken" would participate in the performance. He said that in addition to the debut of the musical work, the author of the lyrics, Kuchak, would be remembered.