Europe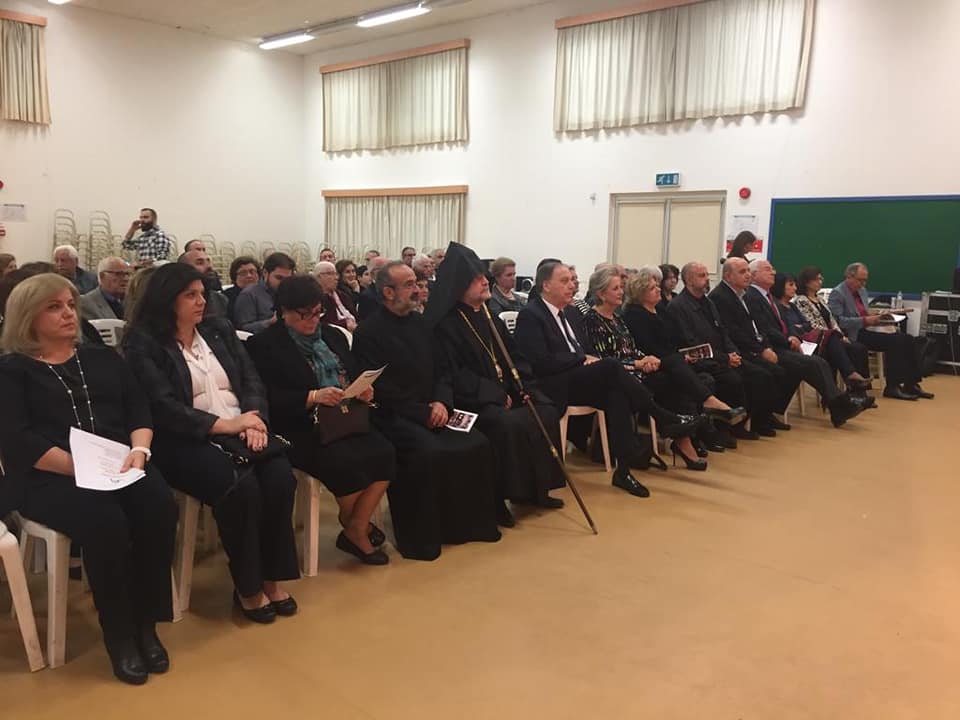 On December 1, in the Nareg school hall in Nicosia, Cyprus, the 90th anniversary of Hamazkayin was celebrated. The event was organized by the Cyprus "Oshagan" Chapter of the organization.
The program was held under the auspices of Archbishop Khoren Doghramadjian, the pontifical vicar for the Diocese of Cyprus, and under the presidency of Vartkes Mahdessian, member of parliament for Armenians in Cyprus. It was opened by Arto Tavitian, chairperson of the chapter executive board. Soloist Maria Moskofian sang, Nayiri Muradian recited poetry, and the Hamazkayin Sipan Dance Ensemble performed under their instructor Krikor Keleshian.
Visiting especially from Beirut, the vice-chairperson of the Hamazkayin Central Executive Board, Tamar Kabakian-Khasholian, delivered the keynote address. Dr. Kabakian-Khasholian told the history of Hamazkayin, described its current activities worldwide, and spoke of the challenges of the future. She focused on programs implemented for and with the participation of the youth.
The program ended with a benediction by the archbishop, who urged Cypriot-Armenians to cling to their roots and make every effort to maintain the Armenian identity of coming generations.