Artsakh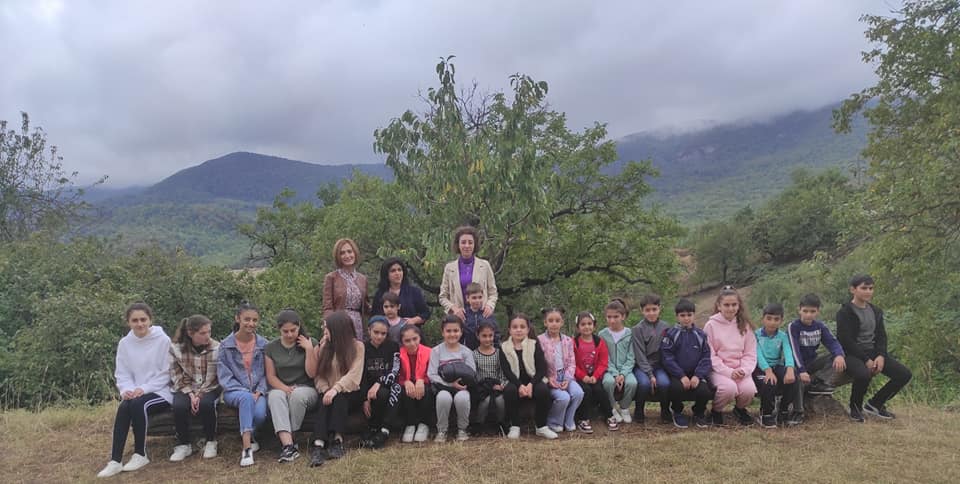 On September 11, 2022, Heminé Avagyan, director of the Hamazkayin Artsakh Office, and Mariam Andreasian, a teacher of Armenian national dance, visited the Nngi village secondary school in Artsakh, where they met principal Eleanora Soghomonian and students. An ensemble dedicated to national dances was formed. Mariam Andreasian gave a talk on Armenian dance, while Heminé Avagyan introduced everyone to Hamazkayin and its activities.
The teacher will visit the village twice a week for instruction and practice. Thus the network of Hamazkayin dance ensembles in Artsakh continues to grow.
The principal was pleased with the cooperative project and looked forward to continued engagement between the school and Hamazkayin.
Ms. Avagyan presented the school library with books donated by the Armenian National Library.