Middle East
Regional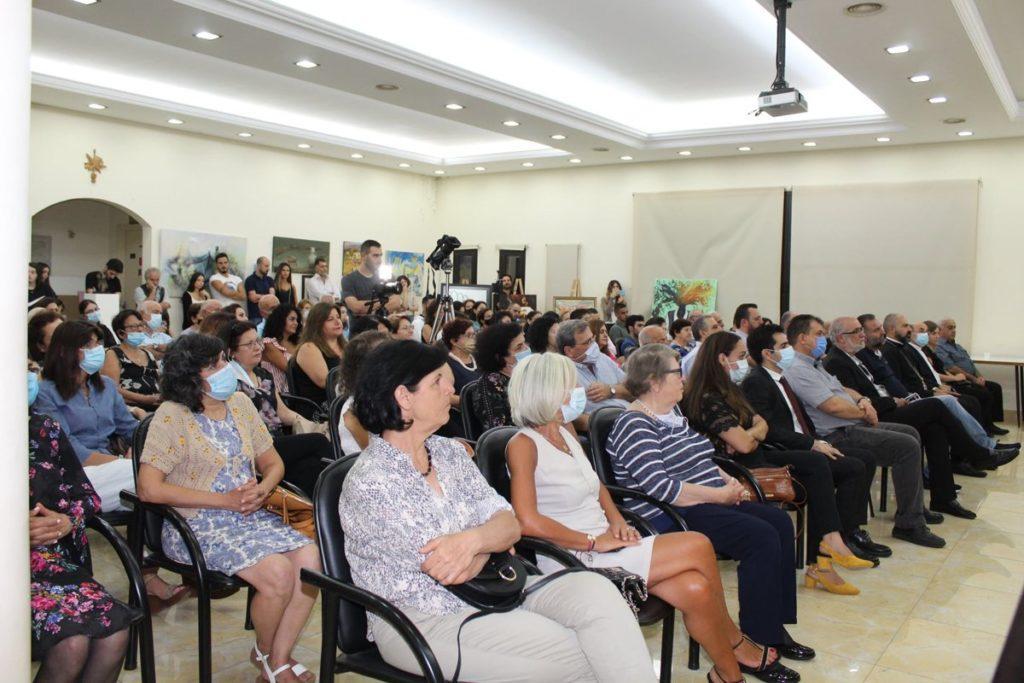 Works by the newly deceased Rev. Fr. Haroutiun Bezdikian, Dr. Arto Nakoulian, and Vrej Taslakian were exhibited on September 9, 2021, at the Movses Der Galustian Hall of the S. Zetlian People's House in Anjar, Lebanon. At the initiative of the local ARF committee, the exhibit was organized by the local Hamazkayin chapter in cooperation with Anjar Art Gallery.
Nathalie Derstepanian Kendirjian welcomed guests on behalf of the chapter and the gallery and asked for a moment of silence in memory of the three artists who, like the residents of Anjar, hailed from Musa Ler. She announced that on the occasion of the eightieth anniversary of the founding of Anjar, Gaidzag & Zovig Zeitlian had created and encouraged a welcoming space for artists with ancestry from Musa Ler to share their work with the Anjar public.
Ms. Kendirjian said the gallery was showing works by twenty artists.