Regional
USA & Canada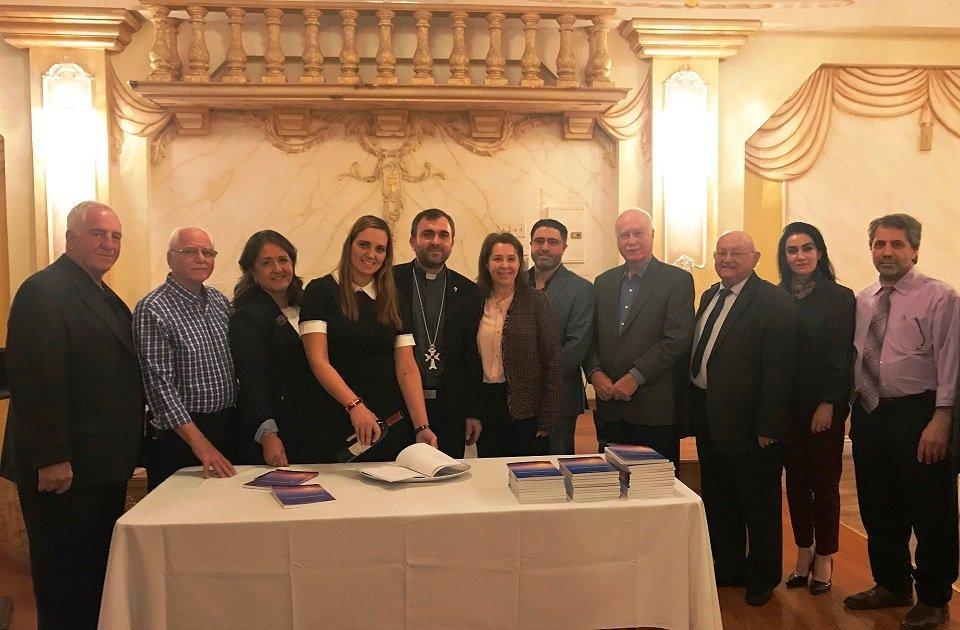 The Kessab Educational Association of Los Angeles and the Literary Committee of the Hamazkayin Western U.S.A. Regional Executive Board held a reception to celebrate the publication of Sevan Haneshian-Bedourian, Areknadench Horizonner, a collection of poems. The event took place at the Karabian Hall.
Esther Chelebian-Tagnozzi, chairperson of the KEA, served as emcee. Raffi Melkonian, a member of the Hamazkayin Literary Committee, made opening remarks. He presented the poet and expounded on the importance of Armenian literature, especially on foreign soil.
The book itself was presented by Tsolag Apelian, a daughter of Kessab. She described the content of the volume, which is dedicated to the sun-starved horizons of Kessab. In the words of the title, "sun-starved horizons," the poet shows that the horizons are starved of sunlight and continually seek it. The book of 103 poems is divided into eleven parts.
The first part includes twelve poems about live and the soul. The soul and life are dominant themes in the book and there is a call from the village—from the depths of the heart and soul, toward life. There is a smile there, where we see the poet's soul.