Armenia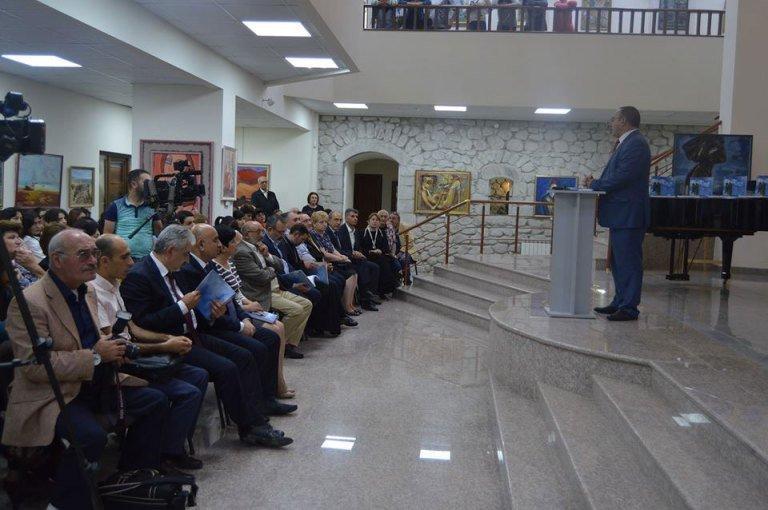 The presentation of Shoushi: 48 Hour Trilingual Album took place on September 11, 2017, at the State Museum of Fine Arts of Shoushi. Member of the Central Executive Board of Hamazkayin Armenian Educational and Cultural Association Spartak Gharabaghtsian said that the book was published in June 2017 thanks to the Hamazkayin's project dedicated to the 25th anniversary of the liberation of Shoushi.
The aim of this initiative was to show the diversity of Shoushi's urban life within 48 hours through the eyes of the young photographers.
″Shoushi is our Jerusalem. Every Armenian should live there at least two days or 48 hours," said Spartak Gharabaghtsian, adding that the restoration of Shushi speaks about the cultural rebirth in the best way.
Shօushi։ 48 Hours Project was implemented in cooperation with the documentary photographer, Winner of the Fifth Crows International Foundation, German Avagian.
The group of photographers participating in the project included beginners and experienced members from Artsakh, Armenia and Georgia.
Member of Hamazkayin Armenian Educational and Cultural Association's Council, journalist, commentator, Mikael Hajian spoke about the Project and said that the illustrated book was a kind of pilgrimage to one of the sacred cities of Armenia – Shoushi, and that it would inform the readers of future how Shoushi looked like on June 30 2017 and July 1, within 48 hours.
According to another photographer participating in the project, the former Deputy Minister of Culture of Georgia Yuri Mejitov, ″Shushi is an amazing city, where every day new discoveries take place. The photos presented in the album are made in a free style, and there are inscriptions for every photo," said Yuri Mejitov.
The Hamazkayin Armenian Educational and Cultural Association awarded the photographers German Avagian and Yuri Mejitov during the event.
Minister of Culture and Youth Affairs of Artsakh Narine Aghabalian, Foreign Minister Karen Mirzoyan, Minister of Education, Science and Sports Slava Asryan, Vice-Speaker of Artsakh National Assembly Vahram Balayan, MPs, Mayor of Shoushi and other guests attended the event.